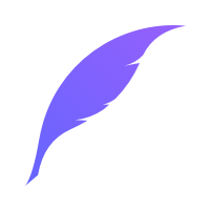 Commercial Lead (AU) at Cadmus
E-Learning, Business Development, Full-time, Remote, Melbourne, Victoria, Australia
Equal Access to High-Quality Education Moves Our World Forward
Meet Cadmus!
At Cadmus, we believe every student should have equal opportunity to achieve academic excellence; that's why we're changing how the world learns!
Cadmus is a global EdTech company purposefully built for the higher education sector to break down global learning barriers by providing educators and diverse student cohorts with access to high-quality learning and assessment. Built on rich, student-centric values, Cadmus empowers individuals to achieve their highest potential and graduate with the critical skills and knowledge to profoundly impact our workforces, communities, and evolving world.
A Bold Plan for Global Impact
At Cadmus, we're working hard in pursuit of an ambitious, world-shaping goal: to provide 1 billion students with access to high-quality education by 2050.
That's why we need a high-performing Commercial Lead (AU) to join our team and help us grow our market share globally.
Requirements
At Cadmus, we're doing a lot of great work rapidly to create a profound impact on our world through the power of education. With Cadmus currently being used in 50+ countries, we're looking for an experienced Director of Customer (AU) who is passionate about driving sales in a fast-growth environment.
Reporting to the Chief Executive Officer, our Commercial Lead (AU) will:
Assist in executing a sophisticated growth and expansion strategy for our customers across Australia, Asia Pacific, the United Kingdom and Canada
Ensure we continue to achieve our new and existing customer growth and revenue expansion targets; >100% year-on-year market growth
Consistently identify and improve our commercial offering and delivery method, across pricing, go-to-market and implementation
Ensure we deploy both a market leading product and a top tier customer management and experience strategy at all stakeholder levels.
Professional Skills and Experience (preferable but not required)
You have experience in enterprise sales or business development
You have worked for a global market-leading education technology provider
You have a proven track record of developing and executing sales strategies successfully
You have experience with data analysis analysing market trends and sales optimisation
Benefits
A remote-friendly, flexible working culture; where you can work from any global location
Learning allowances; because we don't just have words on a website, we genuinely do what we say and provide educational opportunities to all (including the Cadmus team)
A diverse and inclusive workplace where there are no barriers to anyone succeeding
A surrounding team of mission-driven individuals who genuinely love what they do
Equity incentives; that way, we all share in the success of Cadmus
Mentoring and succession planning for your career
Pats from Homer, our resident (and super cute) dog!
Cadmus is a remote-friendly company, and this role is open to candidates in Melbourne or remote from anywhere in Australia.
Hiring Process
Please apply online with your resume, and instead of a cover letter, we would love you to answer a few questions.
Our interview process consists of a recruiter phone screen, a hiring manager interview, a homework task and a panel interview. These will be completed in person or online (via Zoom).
While we review your application, get to know us by visiting cadmus.io/careers (complete our values quiz!) and following our social channels (Linkedin, Facebook and Twitter).
Inclusivity at Cadmus
At Cadmus, we hire great people from a wide variety of backgrounds because it makes our company stronger. We never discriminate based on race, religion, national origin, gender identity or expression, sexual orientation, age, marital, or disability status. If you share our values and our enthusiasm for education, you will find a home at Cadmus.
If you need assistance or accommodations made due to a disability, please let us know.