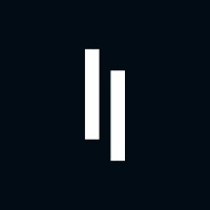 Mid Backend Engineer (Node.js & Typescript) at Zeller
Engineering - Devices and Front End, Full Time, Australia-Wide (Remote/Hybrid)
About Zeller

At Zeller, we're reimagining business banking. We're champions for small to medium sized businesses, challenging the status quo, and eventually, the big banks. 

Why is it exciting to work at Zeller?

We're big believers that 'talent attracts talent'. Our goals are ambitious and exciting, and we need an incredibly skilled team to achieve them. Our team comes from all walks of life, and though we've been apart for such a long time, our culture has remained strong.

Founded in 2020, we have the vibrant, innovative 'feel' of a start-up, whilst having the pretty cool moniker of being 'Australia's most valuable pre-launch start up'. Ever.

When you join Zeller, you'll be working alongside incredible talent to come up with solutions for unique and often original ideas. The team are champions for each other, and one of our strongest attributes is our team-first mentality.

There are some incredible things on the horizon at Zeller - we can't wait for you to join us.

About the Role:

As a Mid Backend Engineer you will be responsible for architecting and developing highly available, robust and secure application interfaces for public consumption, integration with our partners where the roles of producer and consumer may vary. 
 
You will be designing and developing APIs, developer ecosystem, backend and database/data-storage. You will also have a mindset of a product owner with appreciation for user friendliness and quality of the developer ecosystem. Ideally you will have experiences working with Point of Sale systems and their integrations.
 
With automation and maintenance being at the heart of our engineering principles, this position will have the enviable opportunity to adopt and promote best practices, leading edge technologies and trends. 
 
Not limited to a single product area or type, this role will work in a cross functional team with skill sets in full stack software engineering, devops, infrastructure, quality assurance or systems architecture. 
 
You will collaborate with a cross-disciplinary team to own product software development, contribute and promote standards and engineering best practices, support operational activities such as; process automation, compliance activities, SLA upkeep requirements.
 
You'll be tasked with translating business or product requirements into technical designs, working closely with partners to form and agree on technical solutions, hands-on implementation of the designs to see through its testing and deployment into various environments such as; development, stress testing, integration testing, staging and production. 
 
Automation and maintenance is key - you will be excited to see through your contributions into production and maintain their longevity in the mission-critical environment.


To be successful in this role, you will:
Enjoy the fun of development from scratch in some application components while adhering to the company engineering standards, frameworks and best practices.
Have proven experience in software engineering and design patterns, and microservices and serverless architecture.
Security - authentication standards and platforms e.g. JWT, OAuth, Identity Federation;
Ecosystem development e.g. developer portal, partner integration support, SDK, Sandbox, API keys;
Be able to architect, develop and maintain a user friendly developer ecosystem;
API: Design and implementation in various protocols e.g. RESTful, GraphQL, SOAP; good knowledge of IoT pub/sub protocols e.g. MQTT, AMQP and WebSockets
Be proficient in Typescript, NodeJS;
Be experienced in cloud native architecture (AWS);
Possess good knowledge in databases and data-stores - SQL, NOSQL;
Maintain knowledge in secured coding e.g. OWASP, XSS, CORS
Have a proven track record in developing and maintaining mission-critical high-load production systems with SLA 99.999%;
Have demonstrable experience in supporting rapid and agile product deployments to different environments - dev, test, stress-testing, staging/production.
Your background and experience:
Minimum of a Bachelor degree in software engineering (or related);
Hands on, demonstrable experience in a technical hands on software engineering role;
Demonstrable experiences in developing mission-critical systems
Exposure to .NET, Java;
Knowledge in architecture patterns such as; CQRS, event-sourcing;
Understanding of data lake and data warehousing;
Experience in AWS Cloud environment.
Like the rest of the team, you'll benefit from:

A competitive salary package, including equity from an early stage;
A balanced, progressive and supportive work environment;
Excellent parental leave and other leave entitlements;
Hybrid working arrangements;
Excellent learning and development opportunities;
Plenty of fun and social opportunities - we love to come together as a team, both virtually and in person;
Being part of one of Australia's most exciting 'scale-ups'.