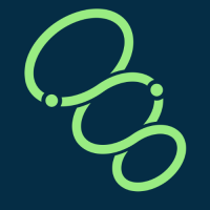 Product Operations Specialist at Prospection
Full Time (AU), Product, Australia (Any Location), New South Wales


Product Operations Specialist

About Prospection

Prospection is a healthcare data analytics company delivering real world and commercial insights through proprietary SaaS-based analytics platforms, working with life-science companies, research institutions and governments across the Asia Pacific region. We analyse large health data sets (script claims, EMR, registry, insurance, supply chain, CRM) to provide real-world-evidence insights, medication utilisation and health outcomes to patients.

The Opportunity

We're looking for a product operations specialist, with a background in the pharmaceutical industry, to support the product management team, helping equip us with processes, tools and best practices that will keep us doing our best work consistently and at scale. You'll also be involved in positioning a range of strategic product initiatives. So, you need to be comfortable pulling together compelling, succinct presentations (the Barbara Minto's Pyramid Principle should be second nature to you and the way you structure communications).
You'll be a guide who facilitates communication and keeps our team aligned and on mission – delivering value to customers and meeting the company's objectives.
You'll need to be able to create engaging product presentations / demos that would appeal to different pharma stakeholders.
You'll look after the customer feedback lifecycle, manage the product management tool stack, assist the team's efforts in defining and tracking metrics and maintain templates, guidelines, references, and resources for product managers.
You'll build relationships with our internal stakeholders, deepening our connection to them so they understand how our work moves the business forward and so they share in our product vision.
This is a role for someone who can be a strategic partner within the team and business but is also prepared to do hands-on grunt work every day of the week, from setting up team members with software permissions to harassing product managers to complete presentation decks. We'll say it again: hands on! You'll be giving our product managers their time back, by improving how they work, and by taking care of micro-tasks that free them up to focus on the big picture.
This position reports to the Chief Product Officer.

Who you are:

• You thrive on collaboration. You make the people around you better by melding your creative energy with product managers, designers, client-facing teams and executives
• You know how to string a compelling presentation together – quickly.
• You get stuff done – resourceful, decisive, and quick to respond when called into action
• You are interested in how tech solutions can really help people – and you want to help our team achieve that
• You know how to communicate to an audience of business decision-makers (aka people) while putting their needs and achievements first
• You like wearing a variety of hats and are willing to pitch in wherever needed
• You are highly organized, detail-oriented and comfortable churning through vast volumes of unstructured data and generating insights.

• Comfort working in an ambiguous environment where there is frequent change and a need to demonstrate and act with a sense of priority.

What you can currently do:

• Thrive in cross-functional settings, with an ability to liaise between technical staff as well as business stakeholders and also to influence and execute across groups
• Communicate complex concepts clearly and persuasively across different channels and to varying audiences
• Quickly learn about new technology products and concepts
• Think clearly, analyse quantitatively, problem-solve and prioritize
• Coordinate the work of teams across a business with a focus on getting it done, but with the appropriate amount of diplomacy

What we need you to do:

• Create engaging product presentations and / or demos that appeal to different pharma stakeholders and to a range of senior Prospection stakeholders.
• Set up systems and processes in the product organization to get the right data so PMs can create better products
• Manage and administer tools used by product managers for roadmapping, tracking and using customer/user feedback, product analytics, and collaboration
• Establish a cadence and framework for communicating progress and impact, soliciting feedback cross functionally, and showcasing alignment with business objectives
• Act as a project manager on high priority strategic product projects within the team, ensuring strategy is clear and communicated, timelines are met, and relevant stakeholders are brought in at the right times for input
• Surface key insights from within the team as well as the wider business, and advocate for the opportunities our customer engagement, data, and user research present
• Help product managers to define the detail around their product vision and communicate it effectively
• Maintain and scale the team Confluence space, using it to drive awareness and consistency in practice within the team, and developing shared understanding and support from our internal stakeholders
• Work with teams to ensure product team tools and templates are maintained and all product teams are trained in their use
• Define and maintain a new hire onboarding program to guarantee that new employees within Product Management get up to speed quickly
• Identify gaps or bottlenecks in our current processes and playbooks and establish a spirit of continuous improvement that drives gains in the way we work
• Keep the product teams up to date on product management best practices, methods, and tools Expected skills and experience
• 5+ years' experience in pharma
• Exceptional communicator, who can write, present and effectively adjust messages to meet specific audience needs
• Interest in product management principles
• You've steered complex, multi-disciplinary projects
• Strong sense of ownership and accountability for program success
• Demonstrated ability to analyse business data


• Ability to translate product information into concise communications
• Strategic thinker with a customer-centric mentality
• Excellent project management skills

Benefits

• Flexible working environment
• Stimulating and diverse problems to solve
• Great team culture
• Lots to learn

How to Apply

• If you are interested in applying for this opportunity, please submit your resume through our website