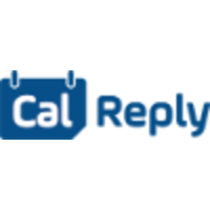 Product Manager at CalReply
Marketing and Advertising, Product Management, Full-time, Sydney, New South Wales, Australia
Who we are (Company)
Rokt is expanding rapidly and globally – operating in 16 markets worldwide, with its headquarters in NYC, and a major R&D hub in Sydney. As the global leader in ecommerce technology, Rokt powers the Transaction Moment™ of best-in-class companies including Live Nation, Groupon, Staples, Lands' End, Fanatics, GoDaddy, Vistaprint, and HelloFresh. Our mission: To make ecommerce smarter, faster, and better.
With annual revenues of more than US$200M and a vibrant company culture, Rokt has been listed in 'Great Places to Work' in the US and Australia. Our award-winning culture is guided by our five core values: Smart with Humility, Own the Outcomes, Force for Good, Conquer New Frontiers, and Enjoy the Ride. These values help us attract, engage, and develop the right talent around the globe and ensure we have the right conditions to do our best work.
Keen to join a fast-growing company and a vibrant culture? Learn more at rokt.com.
About the role
We're on the look-out for talented and driven Product Managers to help us transform e-commerce and to build a fast growing product team. You'll work alongside a smart and passionate team of product managers, engineers, designers, data scientists and machine learning experts to create products that power millions of transactions per day and advance Rokt's mission to make ecommerce smarter, faster and better.
Requirements
What look for in our Product Managers
You are a creative and strategic thinker, owning the product vision, and have a strong understanding of the market competition
You love a complex problem and structure your thinking to resolve ambiguity and define solutions
You are passionate about data and perform detailed analysis to inform your solutions or product performance
You have a track record of successful product delivery with measurable outcomes, and can display learnings from your successes and failures
You're acutely aware of the health of your product and know how and when to accelerate, pull back resources or deprecate
You thrive in fast-paced, collaborative team environments and are eager to continue to grow your product career
Minimum Requirements
Strong experience (3+ years) as a product manager in a high growth tech company or other relevant organisation
Bachelor degree in relevant field (e.g., science, engineering, computer science)
Benefits
Work with the greatest talent in town. Our recruiting process is tough. We hold a high bar because we have a high-performing, high-velocity culture - we only want the brightest and the best.
Join a community. We believe the best things happen when we come together to solve complex problems and make meaningful connections with each other through interest groups, sports clubs, and social events.
Accelerate your career. Develop through our global training events, 'Level Up' investment, online training courses, and our fantastic people leaders. Take your career to Rokt'speed - Grow your career in our rapidly growing company.
Take a break. When you work hard, we know you also need to rest. We offer generous time off and parental leave policies, as well as mental health and wellness days for all employees. We also believe taking time off in sync with one another is important. As such, we shut down our offices every year in late December/early January for two weeks, partially sponsored by the company. We also offer a paid Rokt'star Sabbatical for employees who have been with us 3 years or more.
Stay happy and healthy. Enjoy catered lunch 3 times a week and healthy snacks in the office. Plus join the gym on us! Rokt offers a monthly allowance to use on a gym membership or online fitness classes. We also provide all Rokt'stars access to free 1:1 coaching, therapy and digital mental wellness resources.
Become a shareholder. All Rokt'stars have stock options. If we succeed, everyone enjoys the upside.
See the world! Along with our global all-staff events in amazing locations (Phuket, Thailand in January 2020), we also offer generous relocation packages for those interested in moving to another Rokt office. We have cool offices in great cities - Tokyo, New York, Singapore, Sydney.
We believe in equality. Rokt is an Equal Opportunity Employer and recognizes that a diverse workforce is crucial to our success as a business. We would love you to apply for one of our open roles - irrespective of socio-economic status or background, age, gender identity, race, religion, sexual orientation, color, pregnancy, carer/family responsibilities, national and social origin, political opinion, marital, veteran, or disability status.