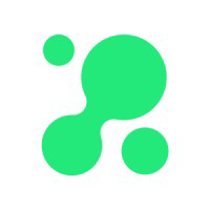 Contracts and Grants Administrator at Provectus Algae
Full-Time, Finance & Admin, Bartlett Rd Facility, Queensland
Our mission is to bring sustainable biology to the world. Provectus uses Precision Photosynthesis® to accelerate nature in a proprietary biomanufacturing platform to produce some of the world's most valuable specialty ingredients, enabling industries in new ways and driving the next wave of agriculture, consumer and therapeutics products.  
Headquartered in the idyllic Noosa, Australia our team has built a viable, scalable and sustainable product development and biomanufacturing platform. We are now scaling operations, bringing products to global markets and expanding our product development pipeline to meet the demand from some of the world's largest corporations.
We are seeking an experienced contracts and grants administrator to manage the company's grant and commercial agreements. This position will be responsible for drafting, reviewing, and maintaining contracts as necessary to support the Company's needs. Provectus Algae has a number of ongoing grant commitments in collaboration with universities and other industry partners that are on the forefront of new technologies. This role will allow you to be a key point of contact with a range of innovative stakeholders and assist with driving new products to market.
Responsibilities:
.
Search for and write grants in collaboration with relevant departments and review submissions for accuracy, completeness, and compliance with all applicable policies, procedures, and regulations.

Ensures that grants and contract applications are submitted and tracked throughout the application process.

Analyse monthly grant activity, monitor grant spending reports and expenditures posted to assigned grant projects and serve as a liaison to government departments, universities and other collaborators to ensure that grants are properly managed.

Work closely with the legal, finance, and business development personnel to support the timely initiation, negotiation, review, execution, and administration of contracts and agreements.

Develop and implement policies and procedures to maximise the efficiency of contract negotiation, administration, maintenance, and related activities

Keep track of all important details of an agreement, including key deliverables, milestones, dates, deadlines,, and termination or cancellation requirements

Ensure that executed contracts are appropriately maintained in the Company's system of record in compliance with applicable laws and the Company's record retention policy

Implement process improvements, provide ongoing contract reporting, and present findings to stakeholders throughout the company

Solve or escalate current contract-related problems and anticipate future issues that may arise with either other parties and internally

Assist with financial programming and budgeting 

Other tasks as assigned
Qualifications/Skills:
.
Bachelor's Degree (Science, Engineering or technical writing would be advantageous)

3+ years of experience in grants & contracts management

Excellent written, oral and interpersonal communication skills

Strong problem solving and analytical skills

Knowledge of grants, contracts, and applications from a variety of varying government levels such as federal, state, local, etc

Previous contract administration or related experience in the biotech industry is desirable

Ability to work to and meet deadlines 
Opportunities we can offer:
Situated in beautiful Noosa with a highly skilled and motivated team

Work life balance to allow the opportunity to enjoy the location

The opportunity to work in a company on the forefront of sustainable products for the future

A diverse and inclusive workplace

Robust internal culture with monthly team events
We are a progressive, creative and imaginative team that firmly believes in diversity and equal opportunity as we build a world-leading organisation. We want the right people on the bus who strive to learn, aim for excellence and take pride in their achievements.
More jobs at Provectus Algae
---