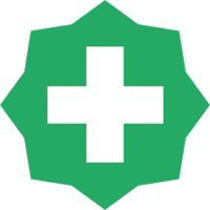 Customer Onboarding Manager at HotDoc
Information Technology and Services, Customer Service, Full-time, Remote, Melbourne, Victoria, Australia
Welcome to HotDoc! 👋
Founded in Melbourne, Australia in 2012, HotDoc is Australia's largest patient engagement platform with over 8 million app downloads in Australia.
The past 18 months have seen massive growth for our business, our team, and our community. We now work with over 21,000 practitioners around Australia, including GPs, Allied Health, Dental Practices, Specialists, and Optometrists. We've helped patients book over 9 million COVID-19 vaccinations (and counting)!
We have ambitious goals to improve the healthcare experience for everyone in Australia with exceptional patient journeys, and we're looking for extraordinary individuals to help us get there.
What's in it for you
The Onboarding Team play an important part in helping our new customers realise the value in our platform. We view success as the delivery of a low effort and timely user training and set up experience for all our customers.
Through being part of our OB team and within the wider CX team, you will be working with a team who are passionate about customer training.
You will be the person to share 'aha' moments with the customers and see their reactions to our products and provide valuable customer insights that help shape product and Onboarding delivery.

We are open to applicants from any state in Australia to work this role in a fully remote capacity.
Salary for this role will be between $65,000 - $67,000 per year, plus superannuation.
What will you be doing?
We're looking for a highly motivated person to help train and activate new customers. This is a fantastic opportunity for someone who is looking to take the first step in a Customer Success Manager/Account Management career.

In this exciting role, you will be involved in:
Act as the first point of contact for customers post sale by helping them to understand what the Onboarding process looks like
Identify the customer goals and working with the customer during the Onboarding process to deliver a setup and user training experience that enables the achievement of those goals
Own early lifecycle customer experience through conducting training and account setup and configuration
Partner with Sales and Customer Success to ensure that customer expectations are met, early lifecycle churn is detected, managed, monitored and prevented
Work with your team members to assess new ways of improving Onboarding effectiveness, review and update relevant resources and own portions of knowledge management
Requirements
What you must have to apply for this role

1-2 years experience in a customer facing role such as Account Management or retail
Demonstrated experience in educating customers and championing the customer experience
A passion for customer experience and seeing customers succeed
Proven ability to work well within a team and cross functional working groups to meet business objectives
Ability to demonstrate and deliver value to customers through enabling them to use and adopt new products
Demonstrated ability to absorb information quickly and respond well to change
Highly motivated by customer recognition and will ensure you go above and beyond for your customers
Excellent phone manner with strong written and verbal communication skills
Highly organised with strong time and task management skills
You're just the person we're looking for if you can demonstrate
You're a socially conscious person who wants to be in a role that positively impacts Australian healthcare
Are empathetic and care about doing right by others
Take ownership of problems and their solutions
Are prepared to speak up and question the status quo
You're passionate about technology, health IT and/or SaaS
Benefits
What do our employees love about working for HotDoc?
Our people are at the heart of HotDoc. We are an employee first company and recognise that we can't provide a great patient experience, if we don't look out for our employees.
Remote & hybrid workers are all set up to work effectively from home.
Hybrid workers can enjoy the flexibility to work from home and work from our CBD office overlooking the Yarra.
Access to our free Health & Wellbeing Program.
Access to a generous L&D and book budget and free access to the Go1 platform.
8 additional Covid Leave days on top of 10 Personal Leave days.
Parental leave program including 12 weeks paid primary caregiver pay & 6 weeks paid secondary caregiver pay.
4 x HotWeeks per year with company wide events & activities in the office for all remote and hybrid staff.
Access to 8 EAP sessions per year through Uprise.
Access to Career & Strengths coaching with out in-house L&D Coach.
Dedicated Manager training & Leadership Coaching Program for developing leaders.
If you want to find out more about what it is like to work at HotDoc, check out our Instagram @hotdoconline and watch a YouTube video https://www.youtube.com/watch?v=rIOI3xrF6uE
HotDoc is a place where you can be you. We celebrate diversity at HotDoc and we welcome all applications.

If you would like to find out more about how we celebrate diversity, please click https://practices.hotdoc.com.au/diversity-inclusio...

It is our preference to employ from the local labour market, we will consider applicants in Australia who already hold a visa. We offer sponsorship and a pathway to permanent residency for the right applicants.