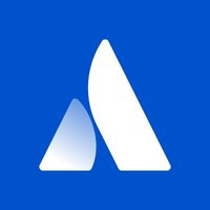 Senior Data Scientist, Customer Analytics (Ecosystem Platform) at Atlassian
Analytics & Data Science, Full Time, Sydney, Australia
Working at Atlassian

Atlassian can hire people in any country where we have a legal entity. Assuming you have eligible working rights and a sufficient time zone overlap with your team, you can choose to work remotely or return to an office as they reopen (unless it's necessary for your role to be performed in the office). Interviews and onboarding are conducted virtually, a part of being a distributed-first company.

With a sufficient timezone overlap with the team, we're able to hire eligible candidates for this role from any location in Australia and New Zealand. If this sparks your interest, apply today and chat with our friendly Recruitment team further.
Do you have a passion for creating products and insights with data? Do you love finding the next big 'aha' insight which changes the way a business thinks about their customers? Would you like to guide change with global impact at the HQ of the world's hottest SaaS company?

Atlassian is looking for a Senior Data Scientist to join our Customer Analytics team in Sydney, Australia. We're looking for someone with business instincts, creativity, and analytics mastery, who is passionate about applying these skills to drive smarter product decisions and, delight our customers.

You'll work within our Ecosystem team collaborating with the Platform team. Platform develops tools and features that allow developers to build apps. Apps extend the use cases for our products, improving the functionality and allowing developers to build a business on our platform.

As well as being an integral part of a product team, you'll also be a valued member of the Analytics and Data Science team. Your peers will rely on your expertise and you will help build programs that keep Atlassian at the forefront of world-class in analytics and data science.

In this role you'll get to:
Work with product leaders to identify high impact opportunities for analytics, and align analytics and data science priorities with the product strategy
Play with our large volume of analytics data to understand insightful trends and employ this behavioural data and insights to intelligently to improve user journeys and customer value
Guide the measurement culture and understand the impact of our product strategy; including designing and analysing experiments and feature launches
Envision, scope, and complete projects by collaborating with partners, customer research, data engineers and other analysts
Share your high-quality insights to multiple levels of leadership to drive important business decisions
Foster a world-class analytics culture, leading by example, through education and creation of self-service tools, to make a lasting change in how your partners use data to make decision
On your first day you will have:
Experience applying your analytics skills to guide projects which have had impact on strategic and product roadmap decisions
Expertise in SQL and proficiency in another data programming language (Python, R)
An Agile development mindset, appreciating the benefit of constant iteration and improvement. A very high bar for output quality, while balancing "having something now" vs. "perfection in the future"
Proficiency in at least one visualisation tool (e.g. Tableau, R-Shiny, Microstrategy, SAP Business Objects)
Explain complex concepts to diverse audiences, and creating compelling stories
Project management & prioritisation experience; preferably with Data Engineering, Product Management, Research and Engineering teams
Experience using statistics as part of your role (e.g. regressions, A/B tests, forecasting)
A degree in a quantitative discipline (e.g. statistics, mathematics, physics, econometrics, or computer science)
It's a bonus but not required if you have:
Previously worked in global teams and high growth companies
Have experience developing apps
Advanced degree in Computer Science, Math or Statistics
An understanding of the SaaS development, business model and metrics
Experience in customer analytics, analytical insight into how product changes impact customer and user happiness and engagement
Experience building ETL pipelines using any tools or scripting languages
Are an active member of the broader analytics and data science community
More about our team
The Customer Analytics team at Atlassian is tasked to drive insights from user behavioural data. We aim to make a positive impact to the way our customers use our products in their day-to-day work, which should unlock business value. We are a highly collaborative team with a high bar of rigorous analyses, and we love to have fun along the way


Our perks & benefits

To support you at work and play, our perks and benefits include ample time off, an annual education budget, paid volunteer days, and so much more.

About Atlassian

The world's best teams work better together with Atlassian. From medicine and space travel, to disaster response and pizza deliveries, Atlassian software products help teams all over the planet. At Atlassian, we're motivated by a common goal: to unleash the potential of every team.

We believe that the unique contributions of all Atlassians create our success. To ensure that our products and culture continue to incorporate everyone's perspectives and experience, we never discriminate based on race, religion, national origin, gender identity or expression, sexual orientation, age, or marital, veteran, or disability status. All your information will be kept confidential according to EEO guidelines.

To learn more about our culture and hiring process, explore our Candidate Resource Hub.