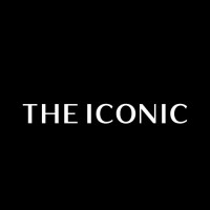 People and Culture Business Partner- Operations at THE ICONIC
People & Culture, Yennora, SWS Sydney Hub
At THE ICONIC our mission is to deliver seamless and inspiring experiences for our customers and our people. We DREAM BIG through collaboration and innovation, and are supported to bring incredible ideas to life. We are a group of people believing in making a positive difference in this world and liberating our customers through the power of fashion and sports, home and beauty.
What you'll love about this role…
Our People & Culture (P&C) team are passionate about building a culture of learning where everyone is inspired and motivated to do their best work. Our team is a multi-talented bunch who have skills and experience in everything from talent acquisition, learning and development, health and safety, property and space planning and people shared services.
Working closely with the P&C Team, the People & Culture Business Partner role has been created to partner with our Operations function to deliver on people plans that drive results through the attraction, development and growth of people and culture in these teams. You will also partner closely with the broader P&C teams including Leadership & Learning, Workplace & Property, and Health, Safety & Wellbeing to deliver as a strong and connected P&C team.
The key capabilities to be successful in this role will be a demonstrated ability to work hands on with the business to deliver on initiatives in the areas of talent, performance management, workforce planning, engagement and culture. We are a mid-sized business so this role will suit someone that's been in a like-size company, who can apply operational experience to maturing and evolving our P&C business partnering capability.
Your focus will be to…
Build effective relationships and partner closely with the operations leadership team and P&C Business Partners, to support the delivery of the People Strategy

Provide guidance and counsel relating to talent management, employee relations, coaching/development, remuneration, conflict management and organizational development

Assist in the development of the Strategic Workforce Plan for Operations including identifying and managing competencies across the function, talent management, development of workforce plan and talent analytics

Lead a team of two experienced P&C Advisors

Identify leadership capability gaps and key people issues and work with the P&C team to develop strategies to ensure the success of the Operations team by developing the next generation of leaders

Provide advice and support to managers and staff on people policies, procedures, processes and SOP's

Manage end to end all employee relations matters of moderate complexity

Partner with the Health Safety and Wellbeing Team to manage return to work coordination
What we love about you…
Solid Business Partnering or HR Generalist experience within a fast past and agile environment.

A passion for Operations and Employee/Industrial Relations

Demonstrated knowledge of HR programs and practices including Culture and Engagement, Organisational Design and Change Management as well as a strong foundation in Employee Relations and best practice

Qualifications in HR or education, workplace training & assessment, with proven experience in a similar role

A confident communicator who is able to manage difficult conversations with empathy as well as facilitate workshops and influence discussions

A proven ability to use People metrics to inform strategy and business decisions.

This role will largely be based at THE ICONIC's Fulfilment Centre in Yennora, Western Sydney.
Our culture of learning is an environment that supports and encourages the collective discovery, sharing and application of knowledge. This helps us to continually improve, achieve goals and attain new possibilities every day. From our ways of working and collaboration to our growth mindset and sustainable approach, we each add unique value and have an incredible amount of fun doing it! To read more about our purpose, mission and principles, please visit our Careers page: https://www.theiconic.com.au/playbook/careers
Why you'll love THE ICONIC
Fun, collaborative and fast paced environment

Sweat out the stress using our discounted gym memberships

Get your knowledge fix with our learning days and learning tools

No matter what your style is, we have got you covered with our AMAZING staff discount and our famous sample sales!

Hybrid working environment so you can manage your location across the office and wherever else works for you

Got a furry friend? Bring them to the office! We LOVE animals.
Additional Information
We are committed to providing reasonable arrangements to all individuals participating in our application and interview process, and while performing job functions. If you require any accommodations or adjustments prior to the submission of your application or throughout your interview process, please contact our Talent Acquisition team directly: [email protected]