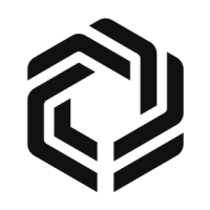 Software Engineer (Guild of Guardians) at Immutable
Guild of Guardians, Full-time, Sydney, Australia
A bit about us: 

$100bn was spent on in-game items in 2020. $0 went to players. We believe that games should provide more than just entertainment value for the time and money invested.  

This is why we are building Guild of Guardians, a mobile RPG made for players who want their time to be rewarded both financially, for entertainment and want to play a free mobile RPG where they can turn their gaming passion into assets by trading heroes and items for real money. 

As a Software Engineer, you will be a core part of the team. You will assist in the creation of both frontend and backend features while remaining involved in product design and development. You'll help the team estimate, prioritise and scope features, and contribute to product discussions at all stages of development. 

This role is perfect for someone who wants to work in a high growth company, has an interest in blockchain and gaming, and wants to develop and deploy consumer-facing products! 

You will have the opportunity to:
Respond quickly to customer feedback and create viable, deployable solutions.
Create backend APIs and integrations.
Involve yourself in product feature meetings for the direction of "Guild of Guardians".
Help to build and grow the success of one of the world's first P2E Mobile RPG.
Improve your skills within a growth first culture including exposure to blockchain technologies.
Technology stack:
Frontend: React, with strong CSS skills.
Infrastructure: AWS, Vercel, Github Actions and Mocha.
Blockchain experience in Ethers.js, web3.js or solidity experience is nice to have but not mandatory.
We would love you to have:
Previous professional software engineering experience as a Full Stack Engineer.
Assisted in building web applications, backend integrations / APIs.
Actionable experience utilising CLEAN / SOLID principles.
Strong communication skills enable you to work closely with multi-disciplined teams and explain your technical decision making.
Some of the things we can offer you:
Competitive Salary and Employee Stock Options: Everyone in our team contributes to the success of our game-changing products, which is why we share all our wins company-wide. As we continue to succeed, stock options and a competitive salary mean you get to enjoy the upside!
Flexible working life and $750 WFH set up allowance: Work-life balance is important. Whether you want to work from home or come to our new, shiny, Sydney office the choice is yours. To help you get comfortable working from home we'll assist with a $750 contribution
Paid Parental Leave: We celebrate our growing Immutable family! New parents will receive 12 weeks (primary) and 2 weeks (secondary) paid parental leave
Employee Assistance Program: A 24/7 service that includes unlimited counselling for you and your family
EOY and Birthday Leave: You can enjoy 2 additional paid annual leave days at EOY and a paid day off for your birthday
Internet and Phone Allowance: $900 annually to put towards your mobile and internet expenses
Learning and Development: We are dedicated to your professional development. You'll get access to thousands of online learning courses via Go1, Udemy, and Naspers. Immutable will also contribute between $1500-$2000 annually for you to invest in your continued education
Additional Information:

Immutable is committed to building and fostering an inclusive, diverse workplace. We believe in incorporating everyone's perspectives and experiences as this has been a significant driver in our success so far.

For this reason, we strongly encourage candidates of all backgrounds to get in touch. Even if you don't meet all the requirements of a job listing, do yourself (and us) a favour by still applying! It's highly likely you'll bring something to the workplace that we haven't thought of yet, and we would love to hear from you.

We are a 2021 Circle Back Initiative Employer – we commit to respond to every applicant.

Please note: There may be a delay in our response times due to our end of year shut-down period. Our office is closed between 17th of December and 4th of January. We promise you'll hear from us soon after we return!