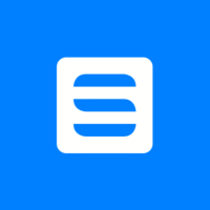 Senior Software Development Engineer in Test at Skedulo
Computer Software, Engineering, Full-time, Australia
Founded in 2013, Skedulo is a fast-growing SaaS company headquartered in San Francisco and with offices in Australia, Vietnam, and the United Kingdom looking for a Senior Software Development Engineer in Test (SDET) to join us!
The SDET lives within a squad/tribe of product development, with a line reporting to an Engineering Manager and guidance and technical direction from Product Quality Manager. They work directly with Software Development Engineers and Quality Analysts to understand the features, technical design and this insight allows the SDET to implement automated tests and testing tools to deliver quality delivery with high efficiency.
Skedulo builds deskless productivity software for the 80% of global workers who don't work in a traditional office setting. From employees in fixed location facilities to mobile field workers on the frontline, deskless workers number 2.7 billion worldwide. Our platform helps enterprises intelligently manage, schedule, dispatch, and support deskless workers on the go, whether they are full-time, part-time, or contract employees.
DHL, Sunrun, The American Red Cross and hundreds of other organizations have used Skedulo's Deskless Productivity Cloud to book over 5M appointments worldwide. The company has secured over $115 million in funding to date, led by Microsoft's venture firm M12, Costanoa Ventures, Blackbird and SoftBank.
The SDET has end-to-end responsibility for projects of increasing complexity. They are responsible for complex tasks and complete them despite roadblocks, grabbing others for help or insight as necessary. The SDET requires very little oversight beyond high-level direction; as complexity of features are delivered, the focus shifts from functional to stability and performance of our product.
Responsibilities
Day to Day

Writing and reviewing code for automated test /tools from the sprint backlog inline with quality assistance guild best practices
Assisting in driving squad sprint execution to ensure timelines are met without compromising on quality.
Anticipates and communicates blockers or delays for their work (or ther squads) before they require escalation.
Technical Duties

Consistently writes production-ready test code easily understood by other software development engineers, SDET and accounts for edge cases and errors.
Identify, develop and innovate new automation approaches to continually improve quality engineering process and efficiency.
Provides technical advice and weighs in on technical discussions / decisions that impact their team.
Ensures their commitments are realistic, understands their priority and urgency, and delivers upon them accordingly.
Communication & Leadership Duties

Communicate within your team in an effective, clear, concise manner in both written and verbal form on technical and non technical subjects.
Helps their fellow team members overcome obstacles, resolve blockers, and complete work tasks.
Mentors more junior teammates in an open, respectful, flexible, and empathetic manner.
Requirements
MINIMUM REQUIREMENTS
Must have at least 5+ years writing UI and API test
Must have at least 3+ years commercial experience working with BDD Frameworks for API / Selenium
Must have at least 3+ years working with agile development methodologies
PREFERRED REQUIREMENTS
Team player mentality, quick on their feet, agile, and aren't afraid to speak up and voice their opinion.
Demonstrated ability to solve technical problems and implemented innovative solutions
Demonstrated experience using BDD framework - Specflow, Cucumber, Geb or similar flavour
Experience working with GraphQL.
Experience with mobile testing framework is an added bonus
Experience with performance testing tools such as Gatling is an added bonus
Experience setting up and contributing to CI/CD environments is an added bonus
Knowledge on Cloud based architecture is an added bonus
Benefits
Fun, creative and fast-paced working environment
Flextime - 2 days in the office & 3 days work from home
Competitive salary
10 paid sick days per year
4 weeks paid leave per year
8 Days of public holidays per year
Stock Options/ Equity
Kitchen stocked with snacks & drinks
Paid Parental Leave
Learning & Development Stipend
Employee Referral Bonus
Our offices have creative, open workspaces with room to play, reflect, and relax
Our team is extremely competitive, and we will challenge your best table tennis skills