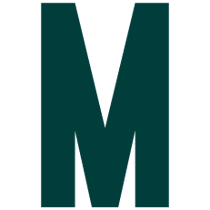 Nurse Practitioner (Sydney or Remote) at Mosh
Full-Time, Clinical, Sydney or Remote across AU, New South Wales
* Freedom and flexibility to work the way you want, including fully remote
* Work with a friendly and talented team
* Impactful and rewarding role helping improve men's health
G'day, we're Mosh
Our mission is to radically change healthcare for Aussie men. To get them the help they need without all the hassle, seriousness and sometimes awkwardness. We know the current healthcare system is not meeting the needs of the modern man, and we reckon there's a better, more holistic way. Our solutions for hair loss, sexual health, skin care, mental health and weight management are easy, affordable and completely discreet.
We believe there is no better time than now, that action is better than words and that results trump dreams. So, we're scaling up at super speed, and on the hunt for the best and brightest to help us fulfil our mission.
More than a job
There's nothing better than the feeling that what you're doing matters and makes a difference. We're pretty lucky this is the norm and not the exception for us. In this role, you will provide high quality, evidence based care at an advanced nursing level to improve patients' access to a variety of healthcare solutions.

What you'll do
On a day to day basis you will:
Call/video conference with new and existing patients to provide education, advice and assistance
Manage existing patient's treatment plans, including assessing their response to current treatment and prescribing appropriate medications and making changes as appropriate and within scope of practice
Triage presenting symptoms to the relevant medical practitioner/pharmacist
Liaise with managers, medical practitioners, pharmacists, allied health professionals and other employees
Share feedback for constant improvement of systems and processes to improve patient experience

Experience you'll bring
The ideal candidate will have:
Completed Master of Nursing and current endorsement as a Nurse Practitioner with AHPRA
Current PBS prescriber number or the ability to obtain one
Recent experience as a Nurse Practitioner within primary health care, including in men's health (ideally hair loss, sexual health, skincare and mental health)

What's on offer
We hire teammates that share our values, believe in our mission and are passionate about the future of men's health. Some of the reasons our team loves Mosh include:
Freedom and flexibility to work the way you want, including fully remote

Opportunities to advance your career as the business grows

Discounts on Mosh products and services

Working with a friendly and talented team
Better, together
Everyone is different and we think that's what makes life interesting. We believe these differences create new ideas, offer unique perspectives and speak on behalf of all of our customers. If you think you have what it takes but don't check all the boxes, reach out anyway - we'd love to hear from you.
P.S. We love a good cover letter. The more you, the better.