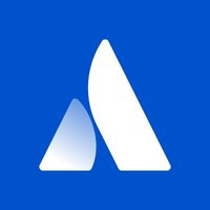 Senior Data Scientist, Customer Analytics (Experience Platform) at Atlassian
Analytics & Data Science, Full Time, Sydney, Australia
Atlassian can hire people in any country where we have a legal entity, assuming candidates have eligible working rights and a sufficient timezone overlap with their team. As our offices re-open, Atlassians can choose to work remotely or return to an office, unless it's necessary for the role to be performed in the office. Interviews and onboarding are conducted virtually, a part of being a distributed-first company.

With a sufficient timezone overlap with the team, we're able to hire eligible candidates for this role from any location in Australia and New Zealand. If this sparks your interest, apply today and chat with our friendly Recruitment team further.
 
Atlassian helps teams everywhere change the world and our software is used by more than half of the Fortune 100 companies, connecting people with content and co-workers they need to get their jobs done, faster. Our products are revolutionising the software industry and helping teams collaborate and craft the magic that delivers their best work. Think NASA launching the Rover on Mars or Cochlear gifting those born deaf with the ability to hear, your work directly impacts the products they use to advance humanity!
 
Do you have a passion for directing product roadmap with data? Do you love finding the next big 'aha' which changes the way a business thinks about its customers and products? Would you like to drive real change, with global impact at the HQ of the world's hottest SaaS company?
 
We'd love you to join us!
 
We are looking for a Senior Data Scientist to join our Experience Platform Analytics team. We're seeking someone with strong business instincts, creativity and analytics mastery, who is passionate about applying these skills to build data and analytics foundations that drive smarter product decisions and ultimately, delight our customers.
 
In this multi-discipline Experience Platform organisation, you'll be part of Atlassian's secret sauce that enables teams across the globe to better collaborate when using any of our products and be more productive; a critical component of our future success. You will get involved in the gnarliest of challenges our largest customers face, and help build our platform of tomorrow.

In this role, you'll get to:
Collaborate with analytics and product leaders to identify high impact opportunities for analysis and align analytics priorities with the company strategy and product roadmap.
Design targeted explorations of our seriously big data, in order to understand trends, find opportunities, and make recommendations to improve user experience journeys and customer value.
Drive the measurement culture and understand its impact on our product strategy.
Envision, scope, and execute projects by collaborating with product managers, engineers, designers, researchers, data engineers, and other analysts.
Share your high-quality insights and recommendations to various levels of leadership to drive critical business decisions.
Be part of building an outstanding analytics culture at Atlassian. Leading by example, through education and creation of self-service tools, to make a lasting change in how your partners use data to make decisions.
On the first day, we'll expect you to have:
Proven experience applying your analytics skills to projects which have had a positive impact to company level business and product decisions.
An agile development mentality, appreciating the benefit of constant iteration and improvement.
A very high bar for output quality, balancing "having something now" vs. "perfection in the future".
Strong ability to communicate, explain complex concepts to diverse audiences, and craft compelling stories.
Familiarity working with Product Management, Engineering, Design, Customer Research, and Data Engineering teams.
Expertise in data manipulation and statistical programming languages (e.g. SQL, R, Python), and knowledge of cloud data environments (e.g. AWS).
Experience in using statistics as part of your role (e.g. regressions, A/B tests, forecasting).
Proficiency in at least one visualisation tool (e.g. Tableau, R-Shiny).
A degree in a quantitative field (e.g. statistics, mathematics, physics, econometrics, or computer science).
It's a bonus, but not required, if you have:
Previously worked in global teams and high-growth companies.
An understanding of the SaaS development, business model and metrics.
Experience in customer and/or product analytics, particularly in delivering outputs that can be used to advance analytics projects across an organisation.
Experience in building ETL pipelines using any tools or scripting languages.
Are an active member of the broader analytics and data science community.
Advanced degree in Computer Science, Math or Statistics.
More about our team
The Experience Platform Analytics team at Atlassian is an exciting, high growth and evolving space. At our core, we drive value for both our customers and the business by understanding how and why our customers use and love our products. We are a collaborative team of high achievers. We love to explore, challenge, and have a lot of fun along the way.


More about our benefits

Whether you work in an office or a distributed team, Atlassian is highly collaborative and yes, fun! To support you at work (and play) we offer some fantastic perks: ample time off to relax and recharge, flexible working options, five paid volunteer days a year for your favourite cause, an annual allowance to support your learning & growth, unique ShipIt days, a company paid trip after five years and lots more.

More about Atlassian

Creating software that empowers everyone from small startups to the who's who of tech is why we're here. We build tools like Jira, Confluence, Bitbucket, and Trello to help teams across the world become more nimble, creative, and aligned—collaboration is the heart of every product we dream of at Atlassian. From Amsterdam and Austin, to Sydney and San Francisco, we're looking for people who want to write the future and who believe that we can accomplish so much more together than apart. At Atlassian, we're committed to an environment where everyone has the autonomy and freedom to thrive, as well as the support of like-minded colleagues who are motivated by a common goal to: Unleash the potential of every team.

Additional Information

We believe that the unique contributions of all Atlassians is the driver of our success. To make sure that our products and culture continue to incorporate everyone's perspectives and experience we never discriminate on the basis of race, religion, national origin, gender identity or expression, sexual orientation, age, or marital, veteran, or disability status.

Atlassian is committed to providing reasonable accommodations to all individuals participating in the application and interview process, and while performing job functions. Please note that you will have the opportunity to request accommodations at each stage of the assessment process. To request accommodations before scheduling an interview, please reach out to [email protected] and someone will follow up shortly.

All your information will be kept confidential according to EEO guidelines.

If your experience looks a little different from what we've identified and you think you can rock the role, we'd love to learn more about you.

Learn more about Atlassian's culture, interviewing flow, and hiring process by checking out our Candidate Resource Hub.