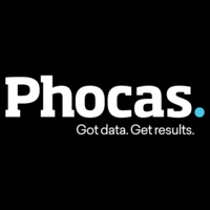 Software Developer Internships - Summer 2022/23 at Phocas
Computer Software, Information Technology, Full-time, Christchurch, Canterbury, New Zealand
Over the past twenty years Phocas has grown from a small UK based start-up, to 250 people and 6 offices across the world, with headquarters in Sydney, Australia. In 2019 we set up our Christchurch Product & Development centre - building a team of world-class talent to continue to expand our suite of ground-breaking Data and Analytics applications.
Want to spend your summer with our fun, friendly team, helping us solve some tricky technical problems? Apply now - send us your cv and transcript and we'll be in touch.
Internships will run from December 2022 through February 2023.
Requirements
We're looking for:
Currently enrolled students studying Software Engineering, Computer Science or similar (ideally in their penultimate year)
We don't have a whole laundry list of requirements - we're looking for attitude, aptitude, potential - and a sense of fun!
Applicants must be located in New Zealand with valid working rights.