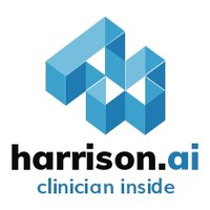 Lead Systems Engineer - Pathology AI Joint Venture at Harrison AI
Engineering, Full-time, Sydney, Australia
About the Pathology AI Joint Venture
In 2021, harrison.ai announced a new joint venture with Sonic Healthcare (ASX:SHL), a leader in medical diagnostics, to co-develop and commercialise new clinical AI solutions in pathology.  The joint venture will develop comprehensive AI that will significantly speed up the delivery of accurate clinical diagnosis in pathology.

Role Overview  
This role is part of the new joint venture and works closely with the development team. Reporting to our Head of Engineering, you will use your passion for engineering & customer-driven solutions towards the development of break-through medical AI products that positively impact patient lives at scale. You will work alongside product management and provide input to a cross-functional team, including AI engineers, Software Engineers, Regulatory Affairs, Quality Assurance & Clinical Experts to design and develop a solution in alignment with customer needs. 

What you'll do:
Drive requirements engineering, risk management (per ISO 14971), system and interface design in a Software as a Medical Device (SaMD) context;
Manage and mentor a small high-performance team of System Engineers;
Collaborate with Project Management to help plan and manage risk;
Support requirements development, user stories and backlog management in collaboration with Product Management for features, enhancements or fixes, ensuring that UX, Regulatory, Clinical and Marketing needs are met;
Collaborate with QA on developing the procedures and work instructions for our QMS;
Work closely with the development team to evaluate technical design alternatives to achieve desired functionality;
What we're looking for:
Previous experience within a Lead Systems Engineer role or similar
Experience in a professional Engineering role or equivalent; and
Sound understanding of the product development process and life cycle, working within a QMS; and
Relevant IT degree in Engineering, Science and/or Information Systems or equivalent.
Nice to have (but not essential):
Relevant experience with SaMDs, web development & cloud computing (e.g. AWS) platforms;
Knowledge of ISO 13485, 21 CFR Part 820 and QMS implementation;
Experience with scrum agile development methodologies;
Experience with SaMD cyber-security guidance and best practices; and
Experience in a professional Systems Engineer, Product Owner / Analyst role or equivalent.



About harrison.ai

We're problem solvers, driven by a simple desire to do work that matters. We're constantly evolving ourselves and leveraging the latest technologies to build leading clinical AI solutions with people at the centre of everything we do.

We're here to improve access to quality healthcare globally and positively impact one million lives a day. Our mission is bold and ambitious, and it's one that is shared by our team who shares our values - to imagine more, do it right and make the hard things scale.

To achieve this, at harrison.ai we've brought together an inspiring team of AI/ML scientists, clinicians, engineers (and many more!) who focus on combining the ever-growing computing power of machines, with the best medical expertise, to create comprehensive AI products that can scale medical predictions globally and make a meaningful impact on patient lives.  

Following our early success building an AI algorithm for IVF provider Virtus Health, from 2019 we have grown exponentially to 250 employees worldwide and raised a total of AU$158 million via our Series B in 2021. We have since applied our AI technology to other healthcare domains including radiology, launching our first joint venture annalise.ai in 2019 with Australia's largest medical imaging company, I-MED, where our focus is to create comprehensive AI solutions to help diagnose medical images. In 2021, harrison.ai announced a new partnership with Sonic Healthcare (ASX:SHL), a leader in medical diagnostics, to co-develop and commercialise new clinical AI solutions in pathology.

​Anything is possible at harrison.ai. We're excited by this and by where our innovations will lead - and we're just getting started! 

What's next?
Thank you for considering this opportunity with us. Please apply now to register your interest and we look forward to reviewing your application shortly. 

We are an 'Equal Opportunity Employer' and prohibit discrimination and harassment of any kind: we are committed to the principal of equal employment opportunity for all employees and to nurturing a diverse, inclusive and supportive working environment. We make hiring decisions based on your experience, skills and passion. If you need any reasonable adjustments, accessibility assistance or would like to note which pronouns you use at any stage in the application or interview process, please let us know.