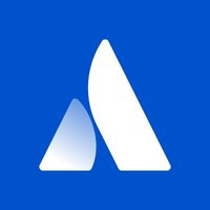 Senior Group Product Manager - Jira Service Management at Atlassian
Product Management, Full Time, Sydney, Australia
Working at Atlassian

Atlassian can hire people in any country where we have a legal entity. Assuming you have eligible working rights and a sufficient time zone overlap with your team, you can choose to work remotely or return to an office as they reopen (unless it's necessary for your role to be performed in the office). Interviews and onboarding are conducted virtually, a part of being a distributed-first company.

As a Senior Group Product Manager on the Jira Service Management team, you will join one of Atlassian's fastest growing products and lead a strategically important theme to take our service and asset management capabilities to enterprises. You will define the vision and strategy for how we help customers model their physical assets across a variety of domains, including IT, HR, facilities, legal, and help take our cloud-native product to enterprise customers.
You will lead a team of passionate Product Managers and partner with your peers in Engineering, Design, Marketing, and Research. This is the chance to set the direction for a key part of our business, making some hard trade-offs and navigating a meaningful but super rewarding space. You will also join forces with platform and product teams to consume and empower core functionality, playing as a team of teams and influencing multiple departments with your group's vision. This work will directly impact tens of thousands of customers and hundreds of thousands of users.

We don't expect you to tick every box. We value values fit above everything.

If you tick a couple of the below boxes, great! Throw your hat in the ring and let's go from there;
Demonstrated product management experience
Leadership experience in scaling product teams
Significant experience defining and launching features that solve customer and business problems
You love obsessing over your customers, and working directly with design, architecture and engineering to ship impactful products
Balance the needs of our customers with those of our business, and clearly communicate the rationale behind your decisions
Paint a compelling vision to inspire your teams and partners
Deep analytical thinking. You're comfortable defining and tracking important business and usage success metrics
Experience building relationships and influencing without authority at all levels of the organisation
More about our team
The Jira Service Management team builds Atlassian's service management product offering. Our goal is to help customers deliver exceptional service fast, bring visibility to work and accelerate the flow of work between development, IT, and business teams.
Built on the Jira platform, the product is designed to help teams rapidly get started with a service desk and grows with teams as they mature. Jira Service Management encompasses deeper service management practices including request management, incident/problem/change management, asset/config management, knowledge management and self-service.
Join our team and help shape the future of how service teams deliver exceptional service!
With a sufficient timezone overlap with the team, we're able to hire eligible candidates for this role from any location in Australia and New Zealand. If this sparks your interest, apply today and chat with our friendly Recruitment team further.
#ehall


Our perks & benefits

To support you at work and play, our perks and benefits include ample time off, an annual education budget, paid volunteer days, and so much more.

About Atlassian

The world's best teams work better together with Atlassian. From medicine and space travel, to disaster response and pizza deliveries, Atlassian software products help teams all over the planet. At Atlassian, we're motivated by a common goal: to unleash the potential of every team.

We believe that the unique contributions of all Atlassians create our success. To ensure that our products and culture continue to incorporate everyone's perspectives and experience, we never discriminate based on race, religion, national origin, gender identity or expression, sexual orientation, age, or marital, veteran, or disability status. All your information will be kept confidential according to EEO guidelines.

To learn more about our culture and hiring process, explore our Candidate Resource Hub.