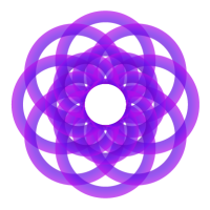 Senior Quantum Sensing Embedded Hardware Engineer at Q-CTRL
Research, Full-Time / Permanent, Sydney, NSW
About Us

Quantum technology is likely to be as transformational in the 21st century as harnessing electricity was in the 19th. Q-CTRL is building a new quantum technology industry by overcoming the fundamental challenge in the field – hardware error and instability.  Simply put, we make quantum technology useful.  We have large-scale efforts in quantum computing and quantum sensing, and through our unique focus on quantum control, we have the ability to go everywhere that quantum goes.

Q-CTRL is a high-growth company that has a deep startup spirit.  We're excited by solving exceptionally difficult challenges and share an ambition to truly shape the emerging quantum technology industry, from our foundational R&D to world-leading product engineering.  We are supported by tier-1 international venture capitalists, including Sequoia Capital, DCVC, Airbus Ventures, InQTel, Sierra Ventures, Squarepeg Capital, Main Sequence Ventures, Horizons Ventures, and Ridgeline Partners, giving us access to the capital that allows us to have a real impact.

Q-CTRL is a World Economic Forum Global Innovator and is a member of the Quantum Economic Development Consortium and the Tech Council of Australia. We are proud to have been selected as one of the Top 10 Most Innovative Tech Companies in Australia by the Australian Financial Review, and our work has been featured in The Economist, Forbes, Wired, Gizmodo, and more.

We are seeking a Senior Embedded Hardware Engineer with experience in quantum sensing.  Specific areas of interest include developing hardware for optical atomic magnetometry, atomic gravimetry, and inertial navigation. Preference will be given to candidates with experience in the design, procurement, and development of quantum sensor subsystems including FPGA development, software development, embedded systems design, systems engineering, and analog and digital electronics, signal processing and compiler design.

You will join a growing team focused on quantum sensing for defense and aerospace. Our projects will leverage the deep expertise of the Q-CTRL quantum control engineers and will involve collaboration with scientists in the Quantum Sensing division. 

What you'll do:
Assist in the development of the cold-atom sensing roadmap, including scoping studies for future prototypes.
Assist in design, procurement, and development of quantum sensor subsystems including FPGA development, software development, embedded systems design, systems engineering, and analog and digital electronics, signal processing and compiler design.
Assist with FPGA part selection and circuit board bring-up and integration of custom FPGA-based electronics, including analog-to-digital and digital-to-analog interfaces, and develop testing protocols and documentation to assist with validation.
Investigate and implement hardware and software solutions compliant with international sensor standards, e.g. IEEE, QED-C. existing and emerging TTCP standards in data logging and sensor fusion.
Collaborate with team members and provide technical guidance and support as they program and interact with quantum sensor subsystems.
Interact with customers as needed to deliver solutions which help them achieve their goals.
We would love to hear from you if you…
Have a graduate or postgraduate degree in electronic engineering or a similar discipline.
Have 3+ years of relevant industry experience.
It would be fantastic if you have these skills but not essential:
Experience in embedded hardware design for quantum sensing applications in optical atomic magnetometry, gravimetry, and inertial navigation.
Why Q-CTRL ?

At Q-CTRL, you can make a difference from day one - you won't be just a cog in the machine.  You will find a huge amount of support for your growth as a professional and access to senior leadership in the company and adjacent investment sector.  

You'll join a supportive team of experts who work consistently to deliver on our core value to Be Revered, while living our values to Be Real, Be Trusted and Be Just.  And because Q-CTRL operates offices in Australia, the US, and Europe, you can experience personal adventures through secondments in international teams. 

We offer competitive compensation packages, including the potential for equity share and annual bonuses. We also support flexible working hours and locations so you can focus on having as much impact as possible without worrying about rigid schedules. We offer an annual budget for your personal development training and wellness.

Q-CTRL is an Equal Employment Opportunity employer that values the strength diversity brings to the workplace. We are committed to being inclusive in the way we hire. We strongly encourage you to apply even if you do not meet all of the requirements mentioned in the job posting. 

We are looking for people as excited as we are about building the quantum future. Join us! 

To recruitment agencies, we do not accept unsolicited branded profiles and are not responsible for any fees related to unsolicited resumes.