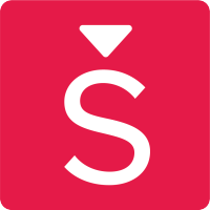 Medical Devices, Strategy/Planning, Full-time, Melbourne, Victoria, Australia
About us
Seer is a Melbourne-based medtech company challenging the status quo of how healthcare is delivered. Through award-winning medical devices, mobile apps and software solutions combined with an extensive research and development program, we are shifting the patient center of care from the hospital to the home.
By improving access to home monitoring at scale, we will relieve bottlenecks in the healthcare system, fast-track treatment, improve productivity, and save millions of lives.
About the role
This is an exciting role, where you will be leading the work to set Seer's strategic direction, advising management and the board on strategy setting, communication, and implementation. The Strategy Manager has an important role in working with the business and assisting our executive team with prioritisation and decision making by collecting, and assessing the various business initiatives. With the assistance of a Senior Analyst and reporting to the CFO, the Strategy Manager's role is to research, collect data externally and internally, and use your strategy tool kit to inform decision-making.
In this role, you will:
In collaboration with the Executive team, you will design and develop strategy activation plans including relevant artefacts, communications, and briefings for organisational buy-in
Analyse and interpret external and internal data to develop strategies and recommendations
Lead the process of developing outcome-focused goals and metrics, clear milestones and work plans (in collaboration with our Program function), and change management plans
Lead the process and framework to monitor the results of strategic initiatives and progress reporting
Act as a trusted advisor, having sound understanding of market needs and directions, Business Unit goals and activities, as well as providing strategic advice to our management team.
Develop and maintain a robust knowledge of the industry both in Australia as well as worldwide
Proactively identify risks, issues, and opportunities for efficiencies and synergies across the company's strategic initiatives
In collaboration with the Program function, assist in prioritising initiative delivery plans, dependencies, alignment, and sequencing requirements to achieve optimal outcomes
Your experience:
5+ years' experience working in corporate strategy roles within a leading strategic consulting firm or a major, world class business with a track record of sustainable growth (ideally with some exposure to the health sector)
Highly developed conceptual reasoning capabilities, problem-solving skills, quantitative and qualitative analytical skills
Proven experience managing senior executive stakeholders
Excellent communication skills with the ability to distil complex concepts and issues clearly and concisely to a variety of audiences
Strong commercial & financial acumen
Why choose Seer?
At Seer, we are doing purposeful work solving some of healthcare's most pressing problems.
You will:
Challenge the status quo. If there's a better way of getting something done, that's how we want to do it.
Contribute to the global impact our groundbreaking products and technologies are making.
Be empowered and enabled to do your best work.
Be treated with respect by your colleagues and peers.
A bit more about us
Ranked #8 on Deloitte's Tech Fast 50 in 2020 (Australia's list of fastest-growing technology companies).
Three prestigious design awards across Australia and Europe for our wearable EEG/ECG device, Seer Sense®.
We've been awarded over AU$2 million in government fund grants towards new product innovation, manufacturing, and research in the last two (2) years
Awarded 'Most Outstanding Patient Innovation' for 2021 by the Australian Patients Association.
Our products and technologies are listed on the Australian Register of Therapeutic Goods, have earned CE accreditation, and are currently being evaluated for FDA approval.
We know your time is valuable and that finding the right role at the right company is a time-consuming journey. Seer is committed to providing candidates with an engaging, informative, and transparent experience as part of our recruitment process.
One last thing — We uphold and live by our company values every day. If they resonate with you and you are interested in this role, we look forward to reading your application.
More jobs at Seer Medical
---