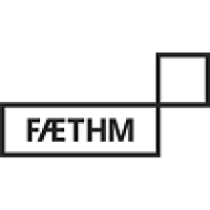 Engineering Operations Manager at Faethm
Full-Time Employment, Technology, APAC - Sydney, New South Wales
Faethm is scaling! We're looking for a Sydney-based Engineering leader to join us on this exciting journey! We have recently joined forces with Pearson, the world's largest learning company. Operating as a scale-up within a larger company, Faethm will continue to evolve as we leverage the resources and offerings of our new parent company. Faethm's objective is to keep every worker, everywhere, employable. Our AI-powered SaaS platform helps clients navigate the Future of Work and the impact of technology on any economy, industry, organisation, or job and suggests viable transition pathways for impacted employees into 'future proof' career pathways.
Reporting to our Head of Software Engineering, you will work alongside Faethm's engineering team to drive our technical organisation forward. This is a broad role where you will gain experience across all elements of our engineering team as we scale. We're expanding our delivery capabilities with new teams, tuning our approach to recruitment and onboarding. We're product and customer-focused retaining a balanced approach to key operational requirements with our risk management and audit framework, finance and budgeting, cybersecurity, data privacy, architecture, change and release management, as well as customer procurement and our own supplier management. We're also continually looking to improve our culture to promote learning opportunities, team events and recognise our successes through Faethm's internal and external channels.
As an Engineering Operations Manager you will:
Be a bridge between the engineering and other Faethm teams, especially supporting our colleagues across the Customer and Operations teams to work seamlessly with engineering
Partner with peers in Product operations and Data operations to ensure the overall operating effectiveness of Faethm's Development teams (which includes engineering, product management, design and data science)
Identify opportunities and develop initiatives to continuously improve our recruitment and onboarding experience, including budgeting and training
Drive the success of Faethm's Information Security Management System (ISMS) through our ISMS Calendar, ensuring that all engineering mandates are tracked, scheduled and completed by the due date (including cybersecurity, supplier management, data privacy, change management and secure development)
Be a key contributor to our engineering culture, finding new ways to promote learning and development across our tech stack, bring the team together with organised events and promote key engineering outcomes across the organisation

Skills / Experience:
Minimum 2 years experience in a related operations role in a startup or scale-up environment
Experience working in agile teams - We follow a 2-week sprint cycle, practice all the usual Scrum rituals including fortnightly demos, sprint planning, refinements and retros, and a quarterly OKR planning process
A passion for technology, data and AI - you don't need to code but, like our engineers, you must be a builder at heart
Comfortable working with new tools, emerging technologies and technical concepts - you don't need to be an expert at everything but you'll need to be at ease working with a wide variety of unfamiliar topics
Context switching is your superpower - no two days will be the same! You thrive in a fast-moving environment with many concurrent initiatives
Great team organisation, scheduling and interpersonal skills - you'll be an interface between the broader company and our engineers, which means you'll be working with technical and non-technical people every day!
Previous exposure to Jira and Confluence is beneficial - if you're a Jira expert let us know!
Join Faethm and you will: Work for an inventive, purpose-driven and civic-minded company with an ambitious but realisable mission and vision that tackles a very real and globally important issue. People are our secret sauce, at Faethm we pride ourselves on working hard and having fun!
What are you waiting for? come and work with an amazing team of professionals, in an autonomous, agile, yet supportive, flexible and fun environment!   
Faethm is an equal opportunity employer. We find excellence in diversity and are committed to creating an inclusive environment for all employees.