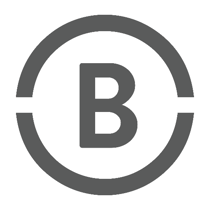 Head of People and Culture at Brosa
Retail, Human Resources, Full-time, Melbourne, Victoria, Australia
Hello, we're Brosa…
And it's our mission to make it simple for people to create a home they'll love. Founded in Melbourne in 2014, we're famous for our uncomplicated and straightforward shopping experience. We're one of Australia's fastest-growing consumer brands and are proud to be making waves in the $14B home and living industry. Brosa is backed by Australia's most prominent and successful Venture Capital funds, including AirTree Ventures and Bailador.
As the Head of People & Culture you will be responsible for leading Brosa's efforts in finding, developing, motivating and retaining a high performance team. We want to continue building Brosa into Australia's best place to work, a destination for high quality talent, at the intersection of retail and technology. The goal of our People Team is to create a highly effective and engaged team working hand in hand towards fulfilling our mission.
This role sits at the forefront of People & Culture (P&C) Operations at one of Australia's fastest growing scale ups, bringing opportunities for tackling big challenges and continuously growing as the company expands. With over 170 team members (and growing) across >4 locations, our ideal person is an ambitious and creative problem solver who has a passion for people and optimising how companies operate. The ideal candidate is enthusiastic about a role that requires zooming in to understand details and the key drivers for performance, while simultaneously zooming out to see the bigger picture and set strategic priorities.
Reporting to the Chief Executive Officer, you will be the leader for the P&C Team working closely with the executive team and senior leaders across various functions and office locations. This will involve driving recruitment of high calibre talent, building best in class team experience and engagement processes, leading development programs for growing capability and learning and ensuring high standards of HR compliance. You will have strong experience in people operations or a proven track record in a commercial operations role with extensive people management responsibilities. Prioritisation, cross functional collaboration, strong communication, a proven track record of getting things done and an intuition for understanding people will all be your strengths.

What makes the Brosa team awesome…

Mission Driven - Our team is made up of curious problem solvers who are all working together towards our mission - we're in this together.
Innovative Founders - The founding members of Brosa have instilled an entrepreneurial spirit into every corner of the business. We're encouraged to test and pursue our bold ideas.
Growth Mindset - We're dedicated to learning as much as possible to reach our potential and position Brosa as a home and living industry leader.
Diversity - We pride ourselves on our diversity and believe this is key to our success because it enables us to develop new ways of working that drive innovation.
Customer Champions - At the core of everything we do, we are driven by a desire to deliver a fantastic experience that delights our customers.
As a Head of People & Culture at Brosa, you'll get to:
Lead our P&C Operations function with responsibility across Talent Sourcing, Team Experience and Engagement, and Capability and Learning, as well as HR and Compliance.
Design, implement and manage impactful strategies that maximise Team Experience and Engagement including onboarding, employee engagement surveys and other diagnostics, as well as career development initiatives
Lead, alongside the executive team, our workforce planning and organisational design (locally and internationally) as Brosa continues to expand rapidly
Structure and optimise ways of working across the business, impacting how teams collaborate and deliver cross functional initiatives
Play a leading role in structuring and maintaining the cadence across our annual planning, OKR and financial forecasting processes.
Shape a rapidly growing workforce by overseeing the ongoing development and implementation of Learning and Development initiatives that maximise career development across all levels of the organisation from managers and team leaders through to key project / functional leads.
Take a leading role in managing our employee feedback processes and salary review cycles.
Partner with finance and the leadership team to refine a talent strategy aligned to an attractive total remuneration philosophy
Lead the development of a robust remuneration framework for the organisation
Lead our Talent sourcing initiatives covering Employer branding, running hiring processes, issuing contracts and collaborating with our recruitment partners
Manage all aspects of our HR Policies and Employee Relations, including setting up grievance processes, WHS training policies and creating other fit-for-purpose policies while managing the data integrity of all employee records
Play a pivotal role in shaping Brosa's policies across diversity and inclusion
Work alongside the Executive and Senior leadership teams to build the overall business strategy, leading to defensible and sustainable growth that enables us to reach our ambitious mission
Direct Reports

Our team is located across different locations in Melbourne, Sydney and overseas. This role is fully flexible and will be a combination of working remotely and on location as the need arises.
What you bring to the table
We don't expect you to tick all the boxes, because we know the right person for the job will be able to learn what they need to succeed in their role. That's why our recruitment team focuses on value-alignment when hiring. So don't be afraid to apply if you don't have a university degree, have recently switched careers, or even have career gaps - you're welcome to apply regardless.
Extensive experience in P&C or commercial leadership roles requiring partnership with leaders across functions and levels of seniority.
Experience building capabilities from the ground up in Recruitment, Employee Services, Learning and Development, and Internal Communications
Exposure to adjacent commercial fields such as customer experience, operations and marketing or in a senior managerial position with team management and talent development responsibilities.
Outstanding knowledge of emerging trends in P&C, learning and development, and employee engagement including new approaches to training, team engagement and collaboration in a hybrid work environment.
Proven ability to build partner relationships and work collaboratively.
Prior experience in developing and leading robust teams with measurable and successful output.
An active learner who loves to explore new ideas and concepts from a range of diverse resources.
A proactive approach to identifying and recommending the application of new practices that challenge conventional approaches
Strong bias for action; ability to juggle multiple competing priorities / projects with high complexity or ambiguity, and create a sense of urgency in a fast-paced, dynamic environment
Razor-sharp attention to detail and ability to consider end-to-end implications
A clear communication style, with the ability to inspire and motivate others across the company. Collaborative, energetic and hands-on team player
A deep passion for people, and maximising both individual and collective organisational potential
A team player who's at ease acting as a leader on certain projects and a contributor on others
A positive attitude, strong work ethic and passion for delivering results
Nice to haves:
Experience working with diverse workforces across both white and blue collar roles
Experience working in Retail, Ecommerce or Technology businesses
Experience working with, or managing, remote teams
Experience working in technology scale ups or rapidly growing organisations
More Than a Job
Flexible Working Arrangements - We trust you to get your work done and so we offer flexible working arrangements wherever possible to help you achieve a healthy work-life balance.
Build Connections - We host regular celebrations and social events so you can connect with your team members.


What is the interview process like at Brosa?
We've tailored our hiring process for each role's requirements because no two roles are alike, but you can always expect that we:
Provide prompt communication and helpful feedback
Spend time understanding what you need because we want to be a good fit for you too
Have recruiters and hiring managers that respect your time
Strive for a transparent and honest exchange
Diversity is key at Brosa
We believe that diversity is critical to our success and one of our greatest strengths. We will not discriminate based on race, religion, national origin, gender identity or expression, sexual orientation, age, or marital, veteran, or disability status.