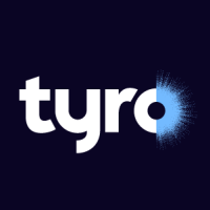 Security Analyst: Threat Detection & Response at Tyro
Security, Full-time, 55 Market St, Sydney, NSW
Why work for us

We're not just like every other bank. Tyro has always been a tech company at heart, but fostering a diverse and inclusive environment, and a passion for continuous learning has always been one of the most important parts of our company's culture.

Tyros are a highly collaborative mix of people. You will work closely with our awesome teams and individuals in engineering, product management, customer support, sales and other functions within the business. Our over 500 strong team of Tyros, just like our customers, are the lifeblood of our business. We go to great lengths to ensure a positive and enjoyable employee experience for all. Everyone is committed to delivering great outcomes for our customers, and you will have the chance to change the face of banking for Australian businesses.

🎥 Take a look here what it's like to work at Tyro

About the Role

We are looking for an experienced, energetic and hands-on team member to continue to grow our threat detection and response capabilities. As a member of Tyro's Cybersecurity Incident Detection & Response (CIDR) team, you will be ensuring Tyro's readiness to detect and respond to cyber security threats and incidents across our on premise and cloud environments. You will also have opportunity to further develop your technical skills, engineer threat detection and incident response capabilities, and work alongside Tyro teams to uplift our cyber defence program.

What You'll Do
Act as "Incident Commander" for cyber security incident response across our on premise and cloud environments.
Triage events, analyse malicious activity and artefacts, and actively monitor systems for possible attacks and intrusions.
Conduct threat hunting exercises, search for anomalous and malicious behaviour and proactively detect potential threats.
Support in the analysis of new threats, IOCs and attacker TTPs.
Contribute on developing, automating, and orchestrating our detection engineering and incident response capabilities, and maintain systems/tools/processes utilised by the CIDR team.
Support in the delivery of CIDR projects and initiatives.
Successful candidates will possess a number of the following:
3-4 year's experience in cyber security incident response, cyber defence or offensive security.
Understanding of common attack techniques and security incidents.
Knowledge of cloud and security technologies.
Capable with scripting and automating routine tasks.
Eagerness to continuously learn and develop your capabilities.
Perks & Benefits
We offer some amazing employee benefits such as a flexible working environment with a mix of in-office and remote working, learning & development opportunities for professional and personal development, 16 weeks paid primary carers leave, 12 weeks paid secondary carers leave, annual team based volunteer day, novated leasing, social events which includes multiple craft beer kegs (selection of beers carefully selected by our beer connoisseurs), wide selection of wine, variety of snacks and a ping pong table, selection of board and video games and many more!

Our Story
Launching in 2003, Tyro has grown to become Australia's largest EFTPOS provider of all ADIs outside the big four banks. With over 500 staff, $20.1 billion in transactions in FY20, we're much more than an EFTPOS provider – Tyro is an Australian bank and operates under the supervision of the Australian Prudential Regulation Authority (APRA). With 10 industry firsts to market, Tyro is a leader in credit, debit and EFTPOS card acquiring, Medicare and private health fund claiming and rebating services to Australian businesses.

Values
Wow the Customer - We love our customers and we want them to love us too.
Be Good - We're open and transparent, and we do the right thing - even when nobody's watching or it's really hard.
Commit to Greatness - We think big, move fast and dare to be different. We're always asking "what's next?"
Stay Hungry - We ooze passion and determination and we play as a team to win.

Privacy and Submitting your Application
By proceeding to submit your application, you acknowledge that you have read and understood Tyro's Privacy Policy (www.tyro.com/privacy-policy/) and Privacy Statement & Consent for Job Applicants (www.tyro.com/privacy-statement-job-applicants/) and consent to Tyro collecting, using, holding and disclosing your personal information in accordance with these policies.

Tyro does not accept unsolicited agency CV's.  Please do not forward resumes to the team if you are not one of our listed preferred recruitment partners. Tyro is not responsible for any fees related to unsolicited resumes.