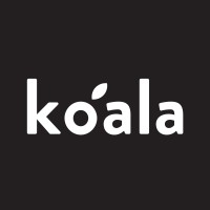 Executive Assistant - Finance, Legal & Governance at Koala
Consumer Goods, Administrative, Full-time, Sydney, New South Wales, Australia
Koala's mission is to provide better furniture by Australia, for the world. Combining customer-centric products, a world-class technology and fulfilment platform, incredible customer service and social good, we are changing the way people buy and enjoy furniture.
Why we have this role @ Koala
At Koala we're building a high-performance culture. To us this means continually working smarter and challenging ourselves to get the most out of every day - this is how we achieve our goals. The Executive Assistant is a role that is integral to helping our Executive Leadership team perform at their very best and we are currently on the lookout for someone to support our CFO and VP of Legal & Thrivability. This is an integral role in supporting the needs of these executives by providing quality support while contributing to the efficiency of the business. You'll be able to anticipate the needs and provide focussed direction on projects by resolving issues before they arise. Things move rapidly here at Koala, we foster an agile environment, it's never a dull moment!
Requirements
What key responsibilities does this role have @ Koala?
This is a broad and busy role and requires an extraordinary individual who thrives on achieving their goals in a very fast-paced environment. These are some of the things you'll own:
Complex management of diary, inbox, and travel, use your exceptional organisational skills to ensure their time is being spent as efficiently as possible
Plan and schedule Leadership, Finance & Legal team activities such as off-sites, strategy and training sessions, business reviews, etc
Drive accountability and action with direct reports by following up on key action items and deliverables
Manage information requests from internal and external stakeholders
Manage priority lists on a daily basis
Conduct strategic research to prepare documents, agendas, presentations and reports
Minute taking and follow up of action items
Hospitality for key stakeholders
Ad hoc projects that support our growth
General support to the Leadership Team
Finance tasks:

Managing timelines and communications relating to Koala investors, including owning the investor register and meeting notes and supporting with project management for investor requests
Investor Deck and Board Pack presentation preparations - including minutes, and extensive use of Google Slides and Sheets

Legal & Thrivability tasks:

Manage data entry into our Equity platform (Cake), including data back ups and organisation in Google Drive
Manage the signing of contracts/documents through Concord, including data back up and organisation in Google Drive
Company secretarial administration - board agendas, minutes, prep, filings with ASIC
Invoice administration and budget tracking
Assist with creation of presentations, policies in G Suite
Assist with office administration for the city treehouse
Lead on agenda, minutes and reporting for the Audit & Risk guild
Ideal background…
You must have at least 5+ years experience working in a similar role, with demonstrated ability to think strategically and work on continual process improvement.
Significant experience supporting dual C-Suite executives in the finance or legal space and within a start up or smaller high-growth type environment is advantageous
Advanced proficiency with word, excel and powerpoint skills across MS and GSuite
Very detail oriented and high level of professionalism and confidentiality
Exceptional time management skills with a proven ability to effectively manage multiple priorities in a fast paced environment
Strong communication, writing and influencing skills with the ability to organically build strong relationships across all levels of the business
A proactive, solutions-focused and flexible work style with high attention to detail
Work calmly under pressure whilst being adaptable to pivot priorities on short notice
High level of emotional intelligence
Benefits
Treehouse Perks and Privileges…
Koala is only great when its employees are happy — and we're one happy mob!
Flexible working - The freedom and autonomy to do your best work the way that works for you.
Take a break - Generous time off and parental leave to help keep your work life balance, balanced.
Fully stocked kitchen - With an emphasis on healthy, local and organic produce.
Pet-friendly - The Koala Treehouses are as pet-friendly as they get!
Surprise & delight - The two-word combo at the core of everything we do. All Koalas can expect to enjoy free Koala products with 'mates rates' for your friends and fam.
Support & wellbeing - Our employee experience respects and embraces all families, formed, found and evolving. You'll have access to our Employee Assistance Program, which includes unlimited sessions for financial, work, relationship, family or wellbeing support.
Accelerate your career - We've partnered with RMIT where all of our Koala's receive a discount, unlimited access to LinkedIn Learning and Koala facilitated resources.
Community & connection - We believe that simply doing 'no harm' isn't good enough So, how are we doing our part? BCorp Certified, WWF Partnership, volunteer days, a member of SoftLanding and so much more.
All in all, the Koala Kommunity is a great place to hang out and belong to!
Koalities we look for…
At Koala, we do things a little differently and we don't shy away from the fact that we expect a lot from our employees! We want you to challenge expectations, always look to make a difference and give us something different from the norm. We want people that bring great energy, that have a long-game focus and are always curious to find new angles and approaches to the way we work. We're a team full of entrepreneurial spirit and have a relentless focus on 'what's next' but while always reviewing 'what's been done' and learning, growing and adapting. We're bloody confident, but NEVER arrogant and we adapt to change like Steve Smith under a short ball. Honesty and selflessness drive everything we do, as well as a total focus on exceeding our customers' expectations. So if you feel like this could be you... well what the bloody hell are you waiting for? Drop us a line, and let's see what you've got! ;)
There's no such thing as a 'perfect' candidate, Koala is a place where everyone has opportunity. So however you identify and whatever background you bring with you, please apply if this is a role that would make you excited to come into work every day. We're an equal opportunity employer, and recognize that a diverse workforce is crucial to our success as a business.