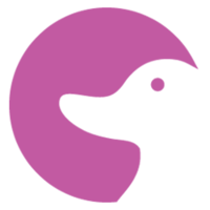 Product Manager - Behavioural Data at Waddle
Data, Machine Learning & Artificial Intelligence, Permanent, Melbourne, AU
Xero is a beautiful, easy-to-use platform that helps small businesses and their accounting and bookkeeping advisors grow and thrive. 

At Xero, our purpose is to make life better for people in small business, their advisors, and communities around the world. This purpose sits at the centre of everything we do. We support our people to do the best work of their lives so that they can help small businesses succeed through better tools, information and connections. Because when they succeed they make a difference, and when millions of small businesses are making a difference, the world is a more beautiful place.

About the role:

Xero views the application of intelligent, data-driven products and services at scale as a key competitive advantage for our business, now and into the future.

Becoming insightful and trusted, as well as knowing and engaging our customers directly, are both predicated on collecting coherent data about our customers' behaviour.
For Xero, the ability to capture, aggregate, understand, and act upon the implied needs of our customers underpins our strategic intent to be insightful and trusted. Whether it's knowing the best time and content with which to connect with our customers, building the next-generation of #beautiful product experiences, or being partners in our customers' success — they are all built on creating behavioural insights using data collected from across our platforms and channels.

As a Product Manager, you'll play a key role in defining the vision and strategic roadmap for Xero's strategic in-product instrumentation solution. By judiciously using technology, process, and direct team engagement, you will enable Xeros to responsibly create the behavioural data that empowers them to better understand our customers. You will have to deeply understand the needs of behavioural data consumers, and make strategic trade-offs to help Xero realise its vision of becoming insightful and trusted.


What you'll do:
Develop a clear understanding of Xero's strategic priorities and how you and your colleagues contribute to it.
Develop strong and productive relationships with diverse stakeholders to achieve a balance over conflicting needs and priorities.
Help grow a strong product mindset within your team and other groups you encounter when it comes to working with data.
Work with the technical specialists to decompose and translate requirements for data solutions and analytics that arise from discovery or planning to inform an achievable and balanced roadmap.
Contribute to and take accountability for the creation and maintenance of digestible and comprehensive data capabilities and services documentation.
Ensure appropriate feedback loops are in place for users and collaborators to feed into internal discovery and planning processes.
Work with more senior members to articulate and champion for the necessary investment in your areas.
Provide feedback on and contribute to the processes and frameworks needed to deliver world-class data products.
Contribute to a safe, fun, rewarding, agile and results-driven culture that lives and breathes our Xero values.
Contribute to ongoing education and evangelism efforts internal to Xero, supported by the broader Data Team.
Success looks like:
Behavioural data is being used across Xero to understand product performance, inform roadmaps, drive personalised in-product experiences, and develop machine learning products
Teams across Xero have the materials, support, and technological platforms to create high quality, high coherence behavioural data that can be used by others
Our cross-functional delivery pods are connected to our collaborators and understand the impact of their work
The tools and platforms we own, develop and maintain are scalable, extensible and reliable — providing teams across Xero the confidence to integrate with our product and service suite
What you'll bring with you:
Possess an understanding of how behavioural data is used for analytics, operational systems and machine learning
Ability to set and manage expectations across groups that are using behavioural data in different ways
Deep appreciation of the challenges around producing high quality, high coherence, reusable data, particularly around trading off flexibility vs standardisation
Possess the quantitative skills needed to apply data-driven decision making to collaboratively understand the wider implications of choices made around behavioural data
Have a track record of co-leading cross-functional teams, and fostering an open and collaborative environment.
Have a good understanding of and some prior exposure to common concepts in data processing, access and analytics in practice, e.g., SQL, data warehouse, A/B testing.
Strong self awareness and regulation, with the ability to contribute meaningfully in difficult conversations with empathy.
Ability to build trust and credibility with stakeholders and strong working
Why Xero?

At Xero we support many types of flexible working arrangements that allow you to balance your work, your life and your passions. We offer a great remuneration package including shares plus a range of leave options to suit your well-being. Our work environment encourages continuous improvement and career development and you'll get to work with the latest technology.  

Our collaborative and inclusive culture is one we're immensely proud of. We know that a diverse workforce is a strength that enables businesses, including ours, to better understand and serve customers, attract top talent and innovate successfully. We are a member of Pride in Diversity, in recognition of our inclusive workplace. So, from the moment you step through our doors, you'll feel welcome and supported to do the best work of your life.

Xero strongly encourages employees and contractors to be vaccinated against COVID-19 in order to work from a Xero office, or engage in any face-to-face Xero business.