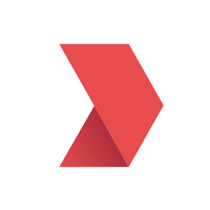 Information Technology and Services, Full-time, Remote, Melbourne, Victoria, Australia
About ROLLER
ROLLER is a global software-as-a-service company, designed to help businesses in the leisure and attractions industry operate more efficiently, more effectively, and deliver great guest experiences.
ROLLER helps its customers offer amazing guest experiences through a full suite of venue management features, including ticketing, point-of-sale, CRM, self-serve kiosks, memberships, digital waivers and more. We are a fast growing global company, with customers in over 30 countries, in a wide array of industries, ranging from theme parks, museums, zoos, trampoline parks, water parks, aquariums, wake parks - just to name a few!
At the heart of ROLLER is our team - which consists of 90+ highly energetic, driven, intelligent, and humble professionals, all contributing to helping build a great and enduring business. We truly believe that the sky's the limit for us, and we are well on our way to becoming a global success story. But most of all, we love what we do... and we are looking for like minded people to join us on this amazing journey!
Position Summary
With the focus on supporting, developing and growing the team, this is an exciting opportunity for a committed, hands-on and pro-active People & Culture professional who is able to assist with the management of all the P&C requirements of the company.
Managing a small team, this role will act as the support and first point of contact for all P&C activities across the company. Working with the managers and business partners, this role will support all areas of recruitment, talent management and employee engagement. Offering advice, working with the business through the full employee lifecycle, this role is pivotal to supporting the wider business.

Key Responsibilities
Partners with the Global Leadership Team to understand and execute ROLLER's human resource and talent strategy, particularly as it relates to current and future talent needs, recruiting, retention, and succession planning.
Manages the talent acquisition process, which includes recruitment, interviewing, and hiring of qualified job applicants, collaborates with departmental managers to understand skills and competencies required for openings.
Managing on-boarding and off-boarding processes for employees, contractors and temporary staff, including preparing employment contracts, letters, new employee packs, induction packs, and other HR documents and correspondence
Management and administration of the ROLLER performance assessment framework
Coaching people managers to become increasingly more effective at leading, managing, and developing their teams, employees, and cross-functional relationships.
Conducting, analysing and responding to company wide culture and engagement surveys
Creating learning and development programs and initiatives that provide internal development opportunities for employees, and assisting with the management and administration of group activities, team events etc
Develop and execute standard, repeatable and effective administrative processes through the end to end employment lifecycle
Maintaining all P&C records, files, databases and software platforms, as well as P&C forms and templates
Stay abreast of, and ensure compliance with, ER related regulatory requirements both in Australia and globally as required
Working with third party contractors and advisors on global workplace legal and compliance matters
Provides support and guidance to management, and other staff when complex, specialized, and sensitive questions and issues arise; may be required to administer and execute routine tasks in delicate circumstances such as investigating allegations of wrongdoing, and terminations.
About You:
You are an experienced P&C professional with a background in supporting a busy organisation. You have strong generalist experience with a transactional focus, while building and maintaining strong relationships. Engaging with excellent communication skills, you have a strong ability to prioritise and are able to work well with all levels of stakeholders. You are able to influence and inspire others and are passionate about building a world class environment for talent to thrive. You build for the long term and understand the steps to take along the way.
Skills & Experience:
8+ years of experience as a HR Leader, Manager or Consultant
Bachelors Degree or higher
Relevant qualifications in HR (member of AHRI or similar preferred)
Strong influencing skills and the ability to develop relationships quickly
Sound working understanding of regulatory and compliance frameworks (e.g Fair Work Act, OH&S)
Experience working in a global organisation or professional services firm
Experience working in a software or tech-company
Perks!
You get to work on a category leading product that is loved by clients in a fun, high growth industry- check our Capterra and G2 reviews!
We offer a work-from-home allowance to set your new workspace up!
4 weeks of annual leave as well as 4 ROLLER Recharge days per year (that is 4 additional days of leave that we all take off together as a team to rest and recuperate)
Engage in our 'Vibe Tribe' - led by our team members, you have the ability to directly contribute to company-wide initiatives! Regular events and social activities, fundraising & cause-related campaigns…you name it, we're willing to give it a go!
Employee Assistance Program to proactively support our team's health and wellbeing - access to coaching, education modules, weekly webinars, and more.
Work with a driven, fun and switched on team that likes to raise the bar in all that we do.
Genuine career growth opportunities as we continue to expand!
More jobs at ROLLER Software
---