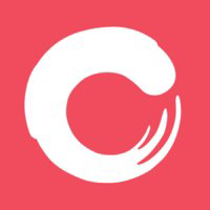 Product People Scientist - Organisational Development at Culture Amp
Data & People Science, Melbourne
Join us on our mission to make a better world of work.
Culture Amp is the world's most trusted Employee Experience platform. Our mission is to create a better world of work for 100 million people by helping companies put their people and culture first.
We do this by bringing together pioneering people science and powerful technology. Over 5000 companies like Airbnb, Slack, and the BBC trust Culture Amp to collect, understand and connect data throughout the employee experience. The insights help them truly understand their people and guide them on the best actions to drive positive behavior change and lasting impact. We live in a world where the ability to understand and influence culture at scale is no longer a 'nice-to-have' but a 'necessary-to-survive'.
Join us in making the world better, by making a better world of work.
How you can help make a better world of work
People are at the heart of any business. We use data and analytics to build actionable insights into how people interact with each other and their work environment, and how this affects outcomes like performance, engagement, and employee retention. With these insights, we partner with our customers to build a better world of work.
The Product People Scientist plays a critical role in ensuring that our products and solutions are of the highest quality, are science-backed, and have the optimal impact for our customers and their employees. In this role, you will apply your practical expertise in people management, goal setting and employee development to enable our software to support managers and employees have better conversations and achieve their outcomes. Ultimately, in this role you will have the ability to impact the work experience of millions of employees at thousands of companies around the world.
As part of this talented team,
You will
Act as a thought leader in the HR and people science space in the use of one-on-one conversations, goals and development/growth feedback tools and applications associated with talent development.

Write compelling People Science narratives articulating our People Science philosophy and vision both short and long term, to help shape the product and differentiate us in the market.

Work closely with the other people scientists, customer success coaches, and product managers to ensure understanding, relevance, and quality of the product content, insights, and connection to other platform products and features.

Generate insights from research for sharing internally and externally.

Represent our People Science approach to the one-on-one, goals and feedback problem space on webinars and other product marketing materials.

Collaborate closely with counterparts on Culture Amp's People and Experience team to share our PS performance and development philosophy and learn from our own experience using the product.
About you
You've spent some of your past learning about how humans are motivated and develop in organizations. You've also tried your hand at designing and implementing goals and development initiatives in one (or a few) organizations too. You might have even campaigned to make conversations between managers and their team more human and less task orientated.
You have
Master's or PhD in Industrial-Organizational Psychology, Organizational Development, or HR OR 7+ years of applied experience. working as an OD expert within an organization and/or consulting to organizations.




Experience designing and implementing goals solutions that help companies develop their people.

An applied understanding of the scientific research and practice ideas associated with goals, feedback and people development (and the implications of various approaches).




An ability to break down complex experiences and concepts into engaging and actionable insights.




Experience presenting your point of view to stakeholders (i.e. executives, product leaders, customer teams).
You are
Skillful and confident in communication especially when explaining how product features meet customer needs and relate to organizational outcomes.




Organized and can prioritize your work.




And proficient in the usual software tools (i.e. Microsoft Office Suite, Keynote, Google docs) and have a willingness to learn and work with new technology systems.




Passionate about helping people connect and grow.
Please keep reading...
Research shows that while men apply to jobs when they meet an average of 60% of the criteria, women and other marginalized folks tend to only apply when they check every box. So if you think you have what it takes, but don't necessarily meet every single point on the job description, please still get in touch. We'd love to have a chat and see if you could be a great fit.
Non average workplaces attract above average people.
We consider ourselves anything but average and strive to make a home for different types of people from around the world to do their best work and have fun doing it. So we have created 4 "not your average" values that we live by, take a read, and if this sounds like the environment for you, please apply!
We are extremely proud of the Culture we have built, but don't just take our word for it, our Glassdoor reviews speak for themselves!
We are committed to not only making a better world of work, but also a better world. So we are proud to be recognised as a certified B-Corp.
We believe that inclusive businesses are better, not just for "company results", but for the world. We have a strong commitment to Anti-Racism, and endeavour to lead by example. Every step we make as a business towards anti-racism is another step we can support our customers in making a better world (of work). You can see our current commitments to Anti-Racism here.
We ensure you have the tools you need to thrive both in and out of work.
MacBooks for you to do your best work

Share Options - it's important to us that everyone is an owner and can share in our success

(Remove for Australia)

Medical insurance - for you and your family so you can feel safe in these uncertain times

Excellent parental leave and in work support programme, - for those families to be

Flexible working schedule - where we can, let's make work, work for you

Fun and inclusive digital, and (in the future) in-person events
Most importantly. An opportunity to really make a difference in people's lives.
Here are a few highlights from Culture Amp