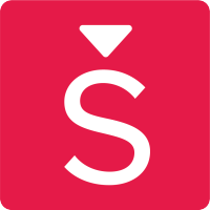 Medical Devices, Business Analyst, Full-time, Melbourne, Victoria, Australia
About us
Seer is a Melbourne-based medtech company challenging the status quo of how healthcare is delivered. Through award-winning medical devices, mobile apps, and software solutions combined with an extensive research and development program, we are shifting patient care from the hospital to the home.
Our mission is to give people more control over their most valuable assets — their health and their time. We do this by creating patient-centric medical products and services that transition hospital-based diagnostic testing into the home setting.
Seer recognises that healthcare doesn't stop after testing. Research is at the heart of what we do at Seer and we have been leading the charge in groundbreaking seizure cycle research to help the 30% of people with epilepsy who cannot control their seizures with medication. Such research has led to the development of world-first technology that could indicate when people might be more or less likely to have a seizure.
When you join the Seer team, you become part of a tight-knit group driven by purposeful work to make a huge impact in the world.

The Business Analyst (BA) will be a key driver of Seer's continued global growth and success. With their commitment to innovation, the BA will seek out, develop, and implement ERP-related opportunities for improved scalability across the business. Seer is currently searching for an experienced Business Analyst to help guide our organisation into the future.


From researching systems solutions to evaluating their impacts, the ideal candidate will be a detailed planner, expert communicator, and top-notch analyst. This person should also be wholly committed to the discovery and development of business orientated solutions in an ever-changing med-tech scale-up environment. This is a 12-month contract with the possibility of it being extended. This will be a hybrid position.


In this role, you will:
Gather and document business requirements across departments, by working with cross-functional teams, and evaluating current system outputs and outcomes
Engage and align a diverse range of internal stakeholders, across both departments and levels of seniority, to influence successful project implementation and continuous process improvement
Assist with the research, assessment, and implementation of ERP-related opportunities and solutions to improve the efficiency and processes within the business.
Prepare business case justifications as required.
Provide recommendations on business process changes to provide efficiency and alignment with business systems.
Perform problem analysis and resolution where possible concerning existing software systems.
Keep ERP documentation up to date and guide staff on work instructions.
Create and deliver ERP-specific training and coaching in small groups and one-on-one.
Assist with the coordination and completion of assigned projects and ERP-related support activities
Your experience:
At least 5 years experience across a variety of ERP platforms working in an equivalent role
Strong change management experience
Business outcome-focused
Excellent communicator, with strong facilitation and conflict resolution skills.
Strong business-to-technology translation skills are essential for identifying ways to apply solutions to increase business value and performance.
Ability to work independently and as a part of a small team.
Ability to solve problems assisting the business in decisions through the use of analytical tools
Subject matter expert in 2-3 functional domains (Inventory, Logistics, Financials, etc)
Comfortable doing everything mentioned above under ambiguous and uncertain business conditions
Why choose Seer?
At Seer, we are doing purposeful work solving some of healthcare's most pressing problems.
You will:
Challenge the status quo. If there's a better way of getting something done, that's how we want to do it.
Contribute to the global impact our groundbreaking products and technologies are making.
Be empowered and enabled to do your best work.
Be treated with respect by your colleagues and peers.
A bit more about us
Three prestigious design awards across Australia and Europe for our wearable EEG-ECG device, the Sense.
Patients rate us 'Excellent' on Trustpilot thanks to our clinical team's exceptional service delivery and customer service.
Awarded 'Most Outstanding Patient Innovation' for 2021 by the Australian Patients Association.
As leaders in seizure cycle research, we've been awarded a shared US$3 million and a further AU$ 1 m to develop world-first seizure risk forecasting capabilities. Collaborators in this body of work include Fitbit and Epiminder.
Ranked #8 on Deloitte's Tech Fast 50 in 2020 (Australia's list of fastest-growing technology companies).
We know your time is valuable and that finding the right role at the right company is a time-consuming journey. Seer is committed to providing candidates with an engaging, informative, and transparent experience as part of our recruitment process.
One last thing — We uphold and live by our company values every day. If they resonate with you and you are interested in this role, we look forward to reading your application.
More jobs at Seer Medical
---
Hospital & Health Care, Production, Full-time
Melbourne, Victoria, Australia
melbourne
product
full-time