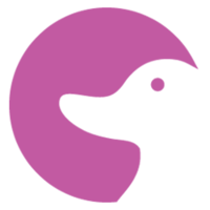 Product Manager - Behavioural Data at Waddle
Data, Machine Learning & Artificial Intelligence, Permanent, Melbourne, AU
Xero is a beautiful, easy-to-use platform that helps small businesses and their accounting and bookkeeping advisors grow and thrive. 

At Xero, our purpose is to make life better for people in small business, their advisors, and communities around the world. This purpose sits at the centre of everything we do. We support our people to do the best work of their lives so that they can help small businesses succeed through better tools, information and connections. Because when they succeed they make a difference, and when millions of small businesses are making a difference, the world is a more beautiful place.

Are you inspired by delivering real-world impact through your work? Do you have a passion for helping teams make data-informed decisions? Do you want to continue building your skills in having a wider influence? If this is you, keep reading...

About the role:
As a Product Manager for Xero's product instrumentation platform and frameworks, you will develop the product vision and strategy for empowering teams to better understand their customers and build #beautiful products.

We're looking for someone to:
- Deeply understand how product instrumentation data is used and be a champion of the "What" and "Why"
- Align the product's roadmap with Xero's strategic priorities
- Develop strong and productive relationships with a diverse group of stakeholders, working with them to understand their challenges and achieving the best outcomes for Xero
- Help cultivate a product mindset within your team and groups you encounter as part of your work
- Work with technical specialists (e.g. engineers, scientists) to translate requirements into technical roadmaps that are pragmatic and achievable
- Manage the accumulation of technical debt in the product roadmap to ensure that delivery is sustainable long-term
- Ensure appropriate feedback loops are in place to guide internal planning and discovery
- Contribute to the processes and frameworks we need to deliver beautiful products
- Contribute to a safe, rewarding culture that embraces a growth mindset

About the team:
We are the Data Team. A collective of specialists driven by our shared mission to help establish Xero as the most insightful and trusted small business platform. Our backgrounds and work are diverse—we work on data platforms, data modelling, application development, applied research, ethics, literacy, and strategy, to name a few. At the heart of our mission is helping our colleagues and customers get value from data responsibly, on robust data platforms, with robust methods. At the heart of building incredible customer experiences is understanding how they use our products.



What you'll bring with you:
You have product management experience in a technology organisation
You love solving complex problems that involve using data
You understand how product instrumentation data is used for analytics, personalisation and machine learning
You have a track record of leading the delivery of a data product that has multiple user groups with different technical requirements
You have used metrics and data to monitor the health and success of a product, and to make data-driven decisions
You have a track record in influencing outcomes without direct authority
The ability to distil and synthesise product requirements from a diverse group of users and stakeholders
Possess the quantitative skills needed to make complex decisions using data (e.g. SQL to find the right data, A/B testing to examine hypotheses)
Strong communications skills (verbal and written) and the ability to create consistent strategic narratives
Ability to systematically understand trade-offs and make strategic decisions, guided by data
Ability to work collaboratively with technical specialists and understand the product implications of technical decisions
Strong self-awareness, and the ability to handle challenging conversations with empathy
Why Xero?

At Xero we support many types of flexible working arrangements that allow you to balance your work, your life and your passions. We offer a great remuneration package including shares plus a range of leave options to suit your well-being. Our work environment encourages continuous improvement and career development and you'll get to work with the latest technology.  

Our collaborative and inclusive culture is one we're immensely proud of. We know that a diverse workforce is a strength that enables businesses, including ours, to better understand and serve customers, attract top talent and innovate successfully. We are a member of Pride in Diversity, in recognition of our inclusive workplace. So, from the moment you step through our doors, you'll feel welcome and supported to do the best work of your life.