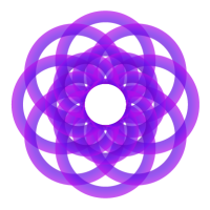 Senior Solution Engineer (Quantum Control AU) at Q-CTRL
Research, Full-Time / Permanent, Sydney, NSW
Quantum technology is likely to be as transformational in the 21st century as harnessing electricity was in the 19th. Quantum computing in particular promises to completely disrupt the way we process information - transforming previously uncomputable problems into manageable ones.

If you build or use quantum hardware, Q-CTRL provides the critical enabling software and professional services to help you achieve maximum performance.  We empower our customers to realize the true potential of quantum technology, combining modern product design and engineering with state-of-the-art quantum control engineering techniques. Our ambition is to be the trusted provider of quantum control solutions across all applications of quantum technology.

We're a venture-capital backed company with tier-1 investors including Sequoia Capital, DCVC, Sierra Ventures, and In-Q-Tel. Q-CTRL operates offices in the United States and Australia with team members able to enjoy workplace flexibility within these countries.

What you'll do

As a Senior Quantum Engineer (Control), you'll be responsible for developing control solutions for customer-driven problems in a variety of quantum technology platforms using Q-CTRL's product suite.

As a member of the Quantum Professional Services team, you will take part in all stages of engagement with customers. You will participate in meetings, identify customers' needs and challenges, conceptualize and produce demonstrations, and provide exceptional support to customers throughout the lifetime of projects and partnerships.

You will write public-facing documentation in accessible and technically accurate language.

You will collaborate closely with your colleagues in Quantum Research and Quantum Product Engineering.

You will consult with the Head of Quantum Control Solutions, product owner, and research teams on decisions for new products and features.


We would love to hear from you if...

You have a PhD in Physics or a related discipline, or equivalent experience in the industry.  

You have a solid background in one or more of the following areas: quantum information, quantum control, or any of the experimental platforms currently used for quantum computing and quantum sensing. 

You enjoy diverse challenges and solving complex problems.

You have experience with numerical programming in Python. 

You enjoy interacting with customers and can communicate effectively. 



At Q-CTRL, you'll work in a fascinating industry where you get to be a part of the 21st century's most disruptive technology transformation. You can make a difference from day one and won't be just a cog in the machine.  We take a lot of pride in what we do and your contributions - big or small - will be celebrated and recognized.

To us, all teams are equally important and we value a respectful work environment where we can discuss and debate ideas, learn from each other and keep evolving. 

You'll get to live the startup life without the startup wages; we offer competitive salaries, a generous learning and development budget for you to keep upskilling yourself as you please, and a no-nonsense, non-hierarchical type of work environment. We also embrace flexible work hours and workplace location flexibility so you can worry about your global impact, not a rigid work schedule.

If you fit the above and you're as excited as we are about building the quantum future, let's talk!
More jobs at Q-CTRL
---
Engineering, Full-Time / Permanent
Sydney, NSW
sydney
engineering
full-time
Engineering, Full-Time / Permanent
Sydney, NSW
sydney
engineering
full-time
Engineering, Full-Time / Permanent
Sydney, NSW
sydney
engineering
full-time