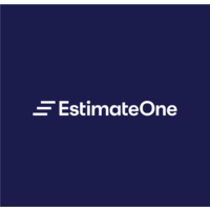 Customer Experience Consultant at EstimateOne
Computer Software, Customer Service, Full-time, Melbourne, Victoria, Australia
About us
We're a SaaS company headquartered in Richmond whose ambition is to become the industry standard platform in the commercial construction industry. In the last year more than 40,000 organisations have used our platform to tender over 7,500 projects worth a total of $52 billion! We're currently the market leaders in Australia & NZ and, this year, we're looking to double our growing team of 70, and go global!
At EstimateOne, we believe that by looking after our whole ecosystem of users, and balancing the needs of our team, our shareholders and the industry, we can achieve our vision to become a global leader in construction technology; famous for the positive impact on the industry we serve. To do that we'll need to make sure we're unlocking value from what we've already built while also inventing new stuff. It's equal parts optimisation and innovation.
Our established startup vibe keeps things lively. We've come a long way in 12 years, and seeing what we've achieved in that time, get's us pretty excited for the next 12. Check out Nuts & Bolts if you're considering a career with us - a rundown on who we are, what we stand for, and where we're headed.


About the role
We're on a growth journey, and we want you to help us shape that. We're looking for a talented Customer Experience Consultant (CX Consultant) to be the expert on our platform, providing outstanding customer service to our clients.
Our business spans three key audiences - Builders, Subcontractors and Suppliers. This role would see you playing a pivotal role in support across these 3 key audiences, with the goal to become the expert in one as you get more comfortable.
The day to day:
Connecting with customers to answer and resolve inbound support calls, emails and other operational activities
Making outbound calls to customers regarding licenses and to provide them with training
Working with the CX team to set and achieve goals by contributing to key initiatives
Collecting and streamlining client feedback, and communicating it across the organisation via Slack
Resolving queries and advocating for customer needs
Using a range of CRM tools & programs
This is the perfect role for someone who loves to advocate for the customer, and who loves to provide a world class customer experience. This role also provides a number of growth opportunities within the business down the track.
Requirements
You'll need to be a great communicator and a fluent English speaker
You'll need to be legally eligible to work in Australia and based in Melbourne
You'll need to be okay with working Monday to Friday and rotating through the following shifts:

7am to 3pm
9am to 5pm
9.30am to 5.30pm

Prior experience of the Construction industry is a bonus, but not essential.
Perks
There's more to working at EstimateOne than providing game-changing customer support. We know that to reach the lofty goals we set ourselves we need to look after our team.
We offer the ability to work from home, parental leave, volunteer leave and 5 days of paid entrepreneurial leave each year, so your own side hustles can come to life.
Each year you'll get $5k to put towards your own professional development, in any way that will help you grow your career and we match not for profit donations 2:1.
Oh, and every 7th week we spend half a day doing a fun activity to celebrate the work we've done. Highlights include a cooking class, escape rooms, and online Trivia.