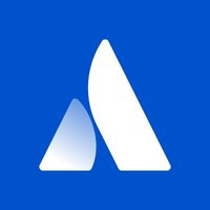 Principal Product Manager - Automation Platform at Atlassian
Product Management, Full Time, Sydney, Australia
Working at Atlassian

Atlassian can hire people in any country where we have a legal entity. Assuming you have eligible working rights and a sufficient time zone overlap with your team, you can choose to work remotely or return to an office as they reopen (unless it's necessary for your role to be performed in the office). Interviews and onboarding are conducted virtually, a part of being a distributed-first company.

With a sufficient timezone overlap with the team, we're able to hire eligible candidates for this role from any location in Australia, New Zealand and West Coast USA. If this sparks your interest, apply today and chat with our friendly Recruitment team.

Your future team
The Automation Platform team's vision is to helps all Atlassian customers work efficiently by building a best in class automation platform that powers workflows across Atlassian products. We also have plans to launch an adjacent low code no code platform to give all users the power to build apps, even if they don't know how to code. We have an enormous vision to build and the team is growing.
We're hiring a Principal Product manager, reporting to the Head of Product for Automation Platform. You are an experienced product manager with experience delivering complex end-to-end projects in organisations with many stakeholder teams. Here, you'll drive the Automation platform vision forward to deliver automation capabilities to all Atlassian products and beyond.

What you'll do
Partner with an amazing triad and team to deliver automation platform features to Atlassian products
Build a delightful user experience that makes automation useful for all users, no matter what role they are in
Work closely with a large set of stakeholders to deliver common features, prioritise work and balance moving the platform forward while making our products successful
Develop multi-year product strategy to support our vision, craft OKRs and build clear and detailed roadmaps
Manage multiple, complex features, anticipate roadblocks and deliver iterative value to customers
Partner with engineering, design, business team members to build and pitch low code no code strategy
Your background
A proven track record for defining, buidling and delivering high impact products that create real business and customer value in fast-growth or large-scale companies
Experience with going deep in detail but able to zoom out and communicate the headlines
Influential leadership and interpersonal skills that help you to communicate and manage relationships across the organisation - from customers, developers, to senior executives.
Analytical abilities to quantitatively and qualitatively understand sophisticated problems. You can gather, prioritize and translate customer and business requirements into successful product strategies
Customer obsession to ensure their needs are being met
Experience with defining and measuring key business and usage success metrics
A passion for raising the bar and continuously driving best practices throughout the company. Always leading by example
Thriving in a land where the topics and tasks are varied and you love moving into new areas and learning fast
More about our team
Product Managers at Atlassian are responsible for the complete product offering, from early stage research and ideation, through implementation and iteration based on key success metrics. We are always growing, learning, and adapting, in and out of the office. You'll be joining a team that is highly engaged, competent and direct. We help each other to constantly improve our work and reach our potential. We're dedicated to being agile, which means we're constantly learning about our users' experience and iterating as much as necessary to improve it. We also know all too well the importance of validating assumptions about users and use various types of testing to ensure we're right (or discover where we're wrong). It's all about improving our user's experience—no matter who or where it is.


Our perks & benefits

To support you at work and play, our perks and benefits include ample time off, an annual education budget, paid volunteer days, and so much more.

About Atlassian

The world's best teams work better together with Atlassian. From medicine and space travel, to disaster response and pizza deliveries, Atlassian software products help teams all over the planet. At Atlassian, we're motivated by a common goal: to unleash the potential of every team.

We believe that the unique contributions of all Atlassians create our success. To ensure that our products and culture continue to incorporate everyone's perspectives and experience, we never discriminate based on race, religion, national origin, gender identity or expression, sexual orientation, age, or marital, veteran, or disability status. All your information will be kept confidential according to EEO guidelines.

To learn more about our culture and hiring process, explore our Candidate Resource Hub.