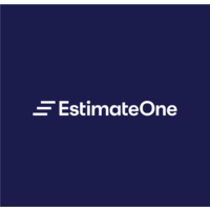 Chief People Officer at EstimateOne
Computer Software, Human Resources, Full-time, Melbourne, Victoria, Australia
Put simply, we're a SaaS company headquartered in Richmond whose ambition is to become the industry standard platform in the commercial construction industry. In the last year more than 40,000 organisations have used our platform to tender over 7,500 projects worth a total of $52 billion! We're currently the market leaders in Australia & NZ.

Over the last 2 years our team has more than doubled in size, and if everything goes to plan we'll be looking to more than double again in the next year and continue to expand our presence.
At EstimateOne, we believe that by looking after our whole ecosystem of users, and balancing the needs of our team, our shareholders and the industry, we can achieve our vision to become a global leader in construction technology; famous for the positive impact on the industry we serve. To do that we'll need to make sure we're unlocking value from what we've already built while also inventing new stuff. It's equal parts optimisation and innovation.
Our established startup vibe keeps things lively. We've come a long way in 12 years, and seeing what we've achieved in that time, get's us pretty excited for the next 12.
Our operating model exists to help us create value for our team, the construction industry and our shareholders. We're not fans of process for process's sake, but we do like to stick to certain ways of working that we find really valuable. We beat to our own drum with a unique set of artefacts, practices, rituals, and cadences that manage our teams' progress. We've got a strong set of values that speak to both nurturing our internal team and helping our external clients. As an organisation we're up to some pretty exciting things! We're passionate about transparent and fair expectations and results and we have a commitment to wellness and happiness that you'll really feel.
We build our products collaboratively working in cross-functional teams. We draw from lean product development and design thinking - which means we put our users first and work together rather than in silos.
The Role
We are seeking a Chief People Officer to join our Executive Leadership team here at EstimateOne, where we pride ourselves on our culture and continuing alignments to our values. You'll lead our People & Culture team and our upcoming growth, accountable for all things people.
As a Chief People Officer you will:
Ensure that EstimateOne creates significant value for employees, notably in the form of professional development, career progression and a high growth and nurturing workplace culture.
Help us continue to grow our team and our brand presence in a number of different ways
Ensure that our Ways of Working - the repeated operational practices we undertake to create continuous value - are well designed, well documented, widely adopted and support our International ambitions
Ensure that our employment brand and practices attract, engage, develop and retain high quality people and support individual contributors to be strong E1 ambassadors through speaking at conferences, writing blog articles etc.
Ensure EstimateOne provides above-and-beyond welfare support to our teams
Ensure we have the right people in the right roles across the organisation in order to meet our short and long term ambitions through recruitment, outsourcing partnerships and other strategies that access talented people.
Ensure EstimateOne has the capability to exceed its goals: making well reasoned quarterly capital allocation requests on behalf of the P&C team; deploying capital against the plan; and designing the organisational substructure, congruent with EstimateOne's organisational design principles.
In conjunction with other Executives, provide peak operational leadership within the organisation, ensuring that our team operates at full effectiveness, maintains a positive culture, and creates significant team, industry and shareholder value.
In conjunction with other Executives, ensure that capital is being deployed to the best things, and that capital requests are congruent with the financial health of the business and the Board's risk appetite.
Engage with the Board as an Executive member by both providing and seeking information and advice, in a manner defined in the Board Charter.
About you:
You'll need to be confident enough to put forward your ideas and why you think they are valuable in an environment that places strong weight on its value of being "Forthright and Frank". You're a role model for values-based behaviour and decision making, and favour actioning outcomes ahead of overly heavy processes.
You'll need to have led in a tech organisation that has been through a rapid growth phase while maintaining a positive workplace culture. You love the ability to have an influence plus get your hands dirty doing the work. You'll be innovative, flexible and motivated by driving business results via delivery of great employee experiences.
Ideally you will have had experience with expansion to become a global business.
You'll be curious about our Ways of Working but excited and up for the challenge. You can read about them in our Employee Handbook, Nuts & Bolts:
https://estimateone.com/nuts-bolts
Your character traits should include being:
Deeply empathetic
Self confident with strong beliefs, loosely held
Self aware
Comfortable showing vulnerability
Supportive of collective effort and winning as a team
Keen to contribute while collaborating with others on things that would not normally be part of typical CPO remit - you'll never say "stay in your lane!"
The process:
If you're interested in joining our team, apply with your CV and a cover letter with a bit about why you think you'd be a good fit for EstimateOne. We'll organise a time to catch up on the phone, followed by the chance to meet with various members of our Executive-Board Team and the People & Culture team you could be working with! If we seem to be a good match for each other, we'll send you a letter of offer!
Perks
There's more to working at EstimateOne than just creating game changing technology for the construction industry. We know that to reach the lofty goals we set ourselves we need to look after our team, our shareholders and the industry we serve.
We offer flexible working, the ability to WFH, parental leave, volunteer leave and 5 days of paid entrepreneurial leave each year, so your own side hustles can come to life.
Each year you'll get $5k to put towards your own professional development, in any way that will help you grow your career. We also match NFP donations 2:1 - to name a few!