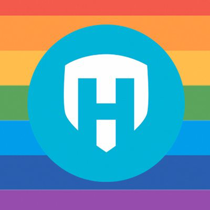 Engineering Enablement Manager at Employment Hero
Information Technology and Services, Engineering, Full-time, Remote, Sydney, New South Wales, Australia
Employment Hero is an Australian tech unicorn - valued at over $1 billion. Our world-class software is the easiest way for small to medium-sized businesses to manage HR, payroll, employee engagement, and benefits. We've grown 100% year on year since inception, and expanded globally in late 2020. We now service over 80,000 businesses and we will continue to grow rapidly in 2022 and beyond.
We believe in distributed employment and take a 'Remote First' approach with our team. We can hire across the globe, assuming that candidates have eligible working rights and are in a suitable timezone. If you've got the skills for the role and the passion for our mission then we want to hear from you!
This is a truly unique opportunity for a skilled Engineering Manager or Senior Software Engineer to dive into the world of learning, development and organisational development, for a rapidly scaling global engineering team.
As our Engineering Engagement Manager, you'll use your deep understanding of the software development lifecycle, hands-on development experience and profound understanding of the challenges faced by development teams, to:
create an engaging, consistent, informative and delightful onboarding experience for technical hires.

develop curriculum and learning pathways, facilitate technical training, and formalise career pathways for our growing tech team.
analyse our ways of working and help our team anticipate the challenges of scale, and how we can best arm our people and their managers as we grow, pivot and evolve.
seek to measure our current state, gather key metrics and analytics to understand progress, and showcase opportunities to our leadership team and board.
work with a variety of cross-function teams and people, you'll know how to influence and effect diplomacy to achieve goals.
This role reports to the Head of Engineering and will work alongside Engineering Managers. You'll work closely with our Learning and Development (L&D) team, including our Head of L&D. This role can be performed from anywhere within Australia and is a fully remote position.
A bit more of what you'll be responsible for:
Own the development, tracking and maintenance of Engineering knowledge and skill standards
Curate and develop tailored training programs for each discipline, technology and experience level of the Engineering Team
Measure and monitor key competencies of training participants and the ongoing development and assessment of Engineering Team members
Set the baseline expectation of developer capabilities, build a mentoring and onboarding program for new starters meeting this expectation, including acceleration of the time-to-productivity of new starters
Work closely with Engineering Subject Matter Experts, and our Learning and Development team to deliver a comprehensive and consistent training experience
Define and drive key metrics, actively demonstrate improvements and how these positively impact the day-to-day deliverables of the team and the value to the business
Build documentation and complementary assets of key system concepts and components that aid the wider Engineering team
Drive internal continuous improvement programs within the Engineering Team
Your experience, skills and qualifications:
5+ years designing complex systems as a Senior Engineer or specialist role including software development, design and deployment
5+ years of programming experience with deep proficiency in both Front and Backend technologies; including TypeScript/JavaScript and C#*, Ruby*, Python* (*we require at least one)
Experience in managing or leading an engineering team, particularly mentoring developers through career growth
Developer empathy, understanding of what drives Engineering team members and ability to identify areas for improvement
Keen interest in learning and development of engineers and technical team members
Very strong communication skills, particularly in presenting/facilitating, as well as written
Bachelor's degree in Computer Science, Software Engineering or equivalent
Nice to have/bonus:
Masters or higher qualifications in Computer Science, Software Engineering or equivalent
Prior experience working in delivering training programs
Experience working in a fast-paced SaaS environment
Benefits:
Remote-first and flexible working arrangements
Employee Share Option Program: be an owner of Employment Hero!
Self, health, wealth and happiness programs
We set you up for success with the latest and greatest hardware, tools and tech + a generous budget to spend on setting up your home office (if you need a desk, chair, screen? You name it!)
Continuing education / post-graduate assistance program
Virtual yoga classes
Weekly virtual happy-hour and social events to get to know your new colleagues, + quarterly & yearly team celebrations
Access to the EH Employee Benefits Program and Hero Rewards Shop (of course!)
Our Sydney office is dog friendly and remains open for team meetings, collaboration days and those who need a day away from their home office (we are a COVID-safe workspace for those who choose to use it)
Why join Employment Hero?
* Raised $181M achieving unicorn status in February 2022
* LinkedIn Top 25 Startups 2021, ranked #2 in Australia
* The Australian Top 100 Innovators List 2021
* Raised $140M Series E round led by Insight Partners July 2021
* Raised $45M Series D round led by Seek 2021
* Deloitte Technology Fast 50 2020, ranked #42 in Australia
* LinkedIn Top 10 Startups 2020
* Raised $22M Series C Round led by Seek July 2019
* Raised $8 mill series B round led by Seek and OneVentures
* Deloitte Technology Fast 50 2019, ranked #20 in Australia
* GetApp Category Leader Q1 2019
* Deloitte Technology Fast 50 2018, ranked #12 in Australia
* HRD Gold Medalist - Human Capital Management Systems 2018
* HRD Gold Medalist - Rewards and Recognition Service Provider 2018
* HRD Rewards and Recognition Employer of Choice 2018
* LinkedIn Top 25 Startups 2018
* EY Entrepreneur of the Year National Finalist 2018
More jobs at Employment Hero
---