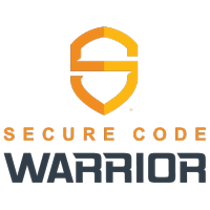 Enablement Manager - 9 Month Contract (Maternity Leave Cover) | Remote at Secure Code Warrior
Operations, Fixed Term, Australia
Secure Code Warrior is the secure coding company.

Secure Code Warrior makes secure coding a positive and engaging experience for developers as they increase their skills. We guide each coder along their own preferred learning pathway so that security-skilled developers become the everyday superheroes of our connected world.
‍
We succeed through a human approach that uncovers the secure developer inside of every coder - helping development teams ship quality code faster, so they can focus on creating amazing, safe software for our world.

Before we get into the details of the role. We want to highlight our employee benefits and how important a healthy work-life balance is to us. Our offering includes but is not limited to:

Global
- Flexible Work Schedule
- Unlimited Paid Time Off
- Equity/Share Options
- Remote/ Optional Hybrid (Office space available in some locations)
- 12 Weeks Gender Neutral Parental Leave

US Employees
- Fully Paid Health, Vision, and Dental for Employees and Dependants
- 401k w/ Match

This is an opportunity to join our Global Operations Team on a maternity leave contract to support our growing enablement function. 

The role supports our go-to-market teams across all areas of enablement from change, product and skills development.   

Key responsibilities:
Develop enablement program content into our enablement platform learning paths for GTM teams to access Just in Time assets to execute on their roles quickly and effectively.
Partner with product marketing to develop an up-to-date product, market and industry awareness assets to educate GTM teams with best-in-class AppSec industry and market knowledge (eg battlecards etc).
Work in our enablement platform to publish and maintain courses, classes, training plans, tests etc
Ensure Managers are assessing team members capability/competency executing Warrior Selling against defined lists of sales competencies using Mindtickle
Analyse our enablement tool data to identify trends in GTM team development and make appropriate recommendations for leaders to close gaps to improve performance
Own and evolve our onboarding program to support GTM staff via a blended approach of on- & off-line learning supported by our sales enablement platform
Connect and partner with other business functions across Secure Code Warrior to help drive revenue performance including Marketing, Product, Customer Success, Support, Operations, Finance, People and Culture
Involvement in all project initiatives that will likely impact GTM & revenue, scoping any information, awareness, education or training needs emerging.
Skills required:
Bachelor's degree or equivalent relevant experience in client facing enablement (Min 3 years)
Demonstrated ability to collaborate, influence and impact people at multiple organizational levels.
Advanced facilitation skills, collaborative skills including managing large group discussions, manage dialogue between senior leaders and participants.
Experience in project planning and managing resources to account within timelines and against deliverables
Ability to work in fast-paced environment requiring quick decision making ability
Excellent written and verbal communication skills
Multi-tasking, organizational, and time management skills must be strong due to the variety of tasks to be accomplished and the fast pace required to deliver successful programs
Detail oriented to ensure that all aspects of the program are complete and accurate
Excellent teamwork skills to work effectively with Enablement team, GTM teams, program owners, program collaborators, and execs
Understanding of adult and micro learning concepts that can be embedded into our enablement platform
#LI-Remote
Why Work at Secure Code Warrior

You're joining us at an exciting stage in our journey, and are key to our future success. You'll have the opportunity to create impact, deliver on your ideas, and use your spark; experience and expertise to help us live long and prosper.
 
Warriors have full flexibility. We appreciate that you'll do your best work when you're rested and energized. With our business operating globally, there's no 9-5 grind at Secure Code Warrior. You're encouraged to work the days, times and in the way that suits your best. We also offer generous leave and work from home options so you can make work work for you.  
 
We're a tight-knit team that values humility, diversity, giving back to the community and to each other. Giving back is key to being a Warrior, and we do what we can to make the world a little bit brighter as we work to make it more secure. 

Diversity. Inclusion. They're more than just words for us. They're the hard-and-fast principles guiding how we build our teams, cultivate leaders and create a company where every single person feels safe and celebrated. We have a global, multicultural following—we want to reflect that inside our walls and ensure people come as they are, we like it that way!

Sound like a good fit? Apply Now


We are a 2022 Circle Back Initiative Employer and commit to responding and providing feedback to every applicant.


Secure Code Warrior is an equal opportunities employer and we proudly celebrate and support diversity. We are committed to creating an inclusive environment for all candidates and employees.
More jobs at Secure Code Warrior
---