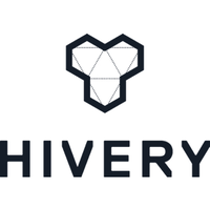 Talent Acquisition Partner at HIVERY
Full-Time, People and Culture, Sydney, Australia, New South Wales
Who We Are 
HIVERY is a multi-award winner pioneer of hyper-local retailing, combining artificial intelligence (AI), operations research, and human-centred design to help consumer packaged goods (CPG) manufacturers and retailers generate a return on physical space investments. HIVERY is transforming category management and retail trade promotion with innovative algorithms sourced from Australia's national science agency CSIRO's Data61.HIVERY is venture-backed and headquartered in Sydney, with a rapidly expanding team in North America. 
What it Means to be a Talent Acquisition Partner within HIVERY
Being a Talent Acquisition Partner for HIVERY means being at the very heart of our scale journey. Being the first point of contact with prospective candidates you are a brand ambassador. Sourcing, attracting and recruiting new talent into the business ensuring the experience is exceptional. You are adept at putting an integrated talent acquisition strategy together and executing accordingly to meet growth targets. A key player in enabling HIVERY to scale with speed and quality.
Your Key Responsibilities 
Being a brand advocate for HIVERY; working closely with Marketing, P&C and key stakeholders to build our brand out in the marketplace.
Devise and execute upon an integrated talent acquisition strategy, involving talent attraction, sourcing, end -to-end recruitment delivery and coordination
Consistently meeting agreed quarterly growth targets, hiring quality candidates with agility and speed
Managing and coordinating external agency partners and vendor relationships
Getting HIVERY'S recruitment platforms, processes and systems streamlined to build an internal database and network of talent, taking a data driven approach
Ensuring exceptional candidate and stakeholder experiences
Developing strong relationships and providing professional guidance to key stakeholders internally, enabling them to manage recruitment more effectively
Working in conjunction with P&C to formulate and deliver on HIVERY'S DE&I strategy, making this a key focus point in how we scale
Lead and/or support any additional recruitment projects and activities.
Generating and maintaining data, tracking recruitment metrics
Writing clear, effective and accurate job profiles in partnership with hiring managers, posting roles across platforms and actively headhunting to access deep candidate pools, and monitor job listings for accuracy and responsiveness
What You Will Need to be Successful 
You will need to enjoy being hands on and passionate about delivering measurable results. At HIVERY we operate differently from the larger corporates. We're less about traditional policies, procedures and frameworks, and more about developing meaningful, fit for purpose, scalable  P&C practices that fuel our employee and customer experience in a high growth, critical delivery environment. 
Proven work experience as a Talent Acquisition Specialist within technology or similar role
Knowledge and networks within technology; roles will primarily be across Python, Machine learning, Optimisation, Data Science, Data Engineering, Product, Design & QA
Familiarity with social media, resume databases and professional networks 
Hands-on experience with full-cycle recruiting using various interview techniques and evaluation methods
Knowledge of Applicant Tracking Systems (ATSs)
Keen understanding of the differences between various roles within organizations

Be able to communicate with and mobilise senior stakeholders to positively influence outcomes
Strong organizational and time management skills, working autonomously
Excellent attention to detail, with the ability to create and drive processes
Ability to manage workloads, multiple demands, and shifting priorities
Comfortable operating in a fast-paced, rapidly-growing environment 

Why Join HIVERY?
With an awesome scale up culture, a team of diverse and extremely talented thinkers, an unprecedented growth trajectory, a full benefits package, some pretty impressive algorithms, a product that is creating the future of retail and a passion for making the impossible possible...we'd love for you to join us on this journey. 
Benefits
Big beautiful office in Surry Hills 

Blend of remote working  and in office collaboration days 

Birthday leave

Chill Pill Days

Fully stocked bar fridge and ping pong table 

Breakfast and snack bar

Monthly fitness benefits

Health and wellbeing program 

Quarterly team events and celebrations 
What do I do next? 
Please apply with a resume and a cover letter and we will be in touch.
Come play! 
More jobs at HIVERY
---
Full-Time, Product and Design
Sydney, Australia, New South Wales
sydney
design
product
full-time
Full-Time, Data Team
Sydney, Australia, New South Wales
sydney
engineering
full-time
Full-Time, Engineering
Sydney, Australia, New South Wales
sydney
engineering
full-time