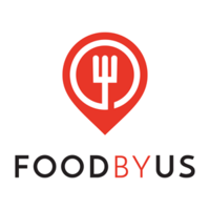 Business Development Manager - Expression of Interest at FoodByUs
Computer Software, Sales, Full-time, Wollongong, New South Wales, Australia
At FoodByUs we aim to be the #1 ordering experience, every time, for foodservice venues.
As a fast growing and market leading start up we are looking for Business Development Managers (BDM) to help accelerate our growth.
Reporting to the Head of Sales, this role is an exciting blend of sales and account management, you will have the possibility to maintain and develop an area . If you really love people, really love food, and really love to close deals then we would love to talk to you.
Your Responsibilities
Close new business opportunities generated via a pipeline of inside sales and self-prospected leads
Account managing, nurturing and cross selling of existing high value accounts
Own your geographic area by controlling when, how and with whom you choose to generate business for FoodByUs
Sell the FoodByUs solution: We are a digital procurement solution for restaurants - we are not 'selling food', we are solving a business's problems
Participate in making FoodByUs better by providing valuable feedback to management and other key stakeholder
Requirements
You are friendly, courteous and passionate about working with others
You are a clear and open communicator. This role is all about dealing with people so you need strong written and verbal communication
You think strategically: This role will require you to understand our customer's whole business needs and sell accordingly
You keep yourself accountable: We're a growing team in a dynamic start-up, so you'll need to fully own your tasks while we support your learning curve
You are organised: You'll be managing a large community of buyers linking into many suppliers. You need to enjoy keeping track of all your tasks and tick them off your list
You are a team player: it's really important that you are team-focused person as we all rely on each other every day
You have been in a BDM role for at least 1 year
Availability to come to Sydney every Friday (our office is right by Central Station), all other weekdays are remote/on the road
Benefits
Why FoodByUs?
We represent a HUGE opportunity to get involved early in a start-up with massive potential. Not only do we have an amazing idea, but the team and financing to pull it off
Competitive compensation package with salary and commission as well as the opportunity to participate in our staff share options scheme to come along for the ride
You'll love the challenges that come at you every day and you'll learn more than you ever thought you could
Our team is experienced, motivated, dynamic, friendly and hard-working and you will love working with us