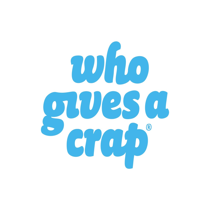 People & Culture, United States (PST), Australia or the Philippines
Want to challenge yourself at a high-growth startup AND make a difference in the world?
A bit about us
We make eco-friendly products and donate 50% of our profits to help build toilets for the billions of people in need. We love doing good, and we happen to be exceptionally good at it too! To date, we've donated over $10 million AUD (roughly $7.4 million USD) to fund sanitation projects around the globe.
Our team is made up of over 140 amazing people in Australia, the Philippines, China, the US and Europe working hard to reach our ambitious goal to have the greatest impact possible – for people and the planet. How ambitious you ask? Well, it involves increasing our annual donation 10-fold in the next couple of years to get closer to our mission – toilets and clean water for all!
A bit about the role
Reporting or our Talent Community Lead, the Talent Community Coordinator will help us build, connect, engage and nurture relationships with all those who are interested in joining our world.
This role will be focused on widening the pipeline of interested humans, ensuring we're reaching truly diverse, purpose driven and talented audiences in all the corners of the community. Your hard work will support the speed of hiring for the many roles we've been dreaming up by ensuring we've got engaged and active pools of candidates.
Your contribution will help us design an experience where relationships, belonging and a sense of inclusion is so palpable in our remote global team is felt even before an application is submitted!
You're comfortable with planning and contributing to strategy, but your true love is reaching a state of flow in the details; digging around and engaging with our network to find amazing opportunities that match a burning need with an engaged person to move our organisation forward.
We are really open about where this new person will join us from so we're welcoming applications from any of our hub locations (Australia, the Philippines or the US).
If you worked here this past month here's a sizzle reel (in words) of what you might have done… cue the music montage!
You revamped our Dream Job to ensure we're asking the right questions and capturing the right data and supplemented this work by sending out an engagement survey - you only thought you'd get a few replies but were delighted to receive a response of over 1,000 people still interested in our community (then you patted yourself on the back for making sure you set up some seamless auto tagging).

You brainstormed with the Creative & Brand team on the best ways to greet new team members on LinkedIn and the idea of commenting "Con-crap-ulations!" made you LOL in your living room

You were totally happy to support the engagement of a freelance puppeteer along with 11 other consultants that jumped aboard and you seamlessly stepped through contracts and onboarding to-do's.

You've been chatting with and learning from inspiring community organisations that put DEI in the front and centre of their work and the talent they attract and you've shared back some quick wins and food for thought to your Talent peers

You've jumped on a call with a candidate who wasn't quite right for an open role with us but a Hiring Manager spotted them as potentially relevant for an upcoming need. You talked all things coffee preferences, career goals and toilet paper and left with excited butterflies about their potential.
Let's talk about you
You like hunting for gems: You quickly connect the dots from need to creed - as conversations unfold about a role we're scoping, just as quickly, a handful of amazing humans in our talent community appear on our talent map ready to engage about the opportunity!
You're a diversity, equity and inclusion champion: You believe we can cultivate a sense of belonging at the very top of our pipeline. You're excited by our DEI goals and want to figure out how we can continue to draw insights and opportunities for inclusion in the talent community experience we're creating.
You love a good process: Each challenge you encounter has you excited to map your way out of. Not only can you see the goal, you are ready to plan how to get there.
… that's sprinkled with a lot of delight: That's not to say you're not going to have fun along the way. E.g. to hit our sourcing and outreach goals, you have the perfect 5 step love letter to win over top talent or to keep talent already interested in us that little bit more engaged.
You're a community nerd: You love bringing people together to learn from one another (and to teach us a thing or two!). Your network has grown leaps and bounds after you discovered a special technique that keeps people engaged and excited to be involved over time. You're excited about finding opportunities for our talent to help each other, for us to help them and for them to help us!
Why you should work with us
Every minute you spend working with us, you're making a difference. The more we grow, the bigger our impact. Sell your soul no longer! We think that's pretty great, but we don't stop there…
The job is amazingly flexible, something we're working hard to hold onto even as we grow quickly.
Our benefits are designed to support and be responsive to our healthy, happy and thriving team. On top of what you'd expect from a people-first team like ours, we offer tailored learning & development opportunities, generous paid parental leave, support through our parent and caregivers portal - Circle In, access to our digital mental wellbeing platform - Uprise… did we mention free TP? Oh, and you get to say the word 'crap' more than in any other job. Guaranteed.
We are passionate about fair and equitable remuneration. We pay competitively and thoughtfully based on your experience, the market and our insights. Just because we're a social enterprise doesn't mean you'll get paid peanuts. Think chocolate covered macadamia nuts with some extra perks thrown in.
We're not the only ones who think that working at Who Gives A Crap is pretty unbeatable. We're honoured to have been recognised for the second year in a row on BuiltInLA's "100 Best Places to Work" list, and most recently on their "Best Mid-sized Places to Work" list.
We're also humbled to have recently received our sixth consecutive Culture Amp engagement score of 90+ and as a certified B Corp, we're committed to the highest standards of social and environmental impact as a profit-for-purpose business.
How we roll
We believe a diversity of perspectives and experiences is what makes a strong team. The stronger our team, the closer we are to our mission – toilets and clean water for all. So come join us! We're looking for people of all genders, races, ethnicities, orientations, abilities and disabilities to come sit at our table. We don't care about your income, education or employment history either. The only thing we're a stickler on is species – you have to be a person.
More jobs at Who Gives A Crap
---