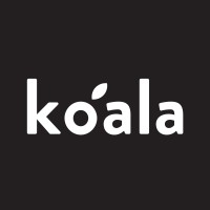 Performance Specialist - Paid Social & Programmatic at Koala
Consumer Goods, Marketing, Full-time, Sydney, New South Wales, Australia
Koala's mission is to provide better furniture by Australia, for the world. Combining customer-centric products, a world-class technology and fulfilment platform, incredible customer service and social good, we are changing the way people buy and enjoy furniture.
Why we have this role @ Koala
At Koala, your primary focus will be driving company growth by co-creating and activating our performance program for paid social and programmatic. Your passion for digital performance is combined with a desire to increase engagement and drive new customer acquisition. The ideal candidate for this role is fuelled by curiosity, is always on top of industry trends, and has a hunger for experimentation. Strategy and data should always underpin your creative thinking.
You are an expert in your field and look forward to collaborating with marketing, creative, and social teams to thoughtfully design and execute digital programs that help convert prospects to customers. You know what works and what doesn't when it comes to performance and are the authority on how to leverage the various channels.
We're an incredibly passionate, fun and inclusive team, invested in making sure you thrive in your position. We genuinely love what we do. If this role sounds like you, we'd love to chat.
Requirements
What key responsibilities does this role have @ Koala?
Co-develop and execute the paid social and programmatic program
Manage the daily operations of campaign planning, activation and measurement
Develop, measure and ultimately meet goals for these channels in line with Koala's targets and budgets
Development of e-commerce and D2C best practice to drive significant growth
Collaborating on CRO opportunities including landing page development
Accountable for budget pacing, forecasting and reporting to the wider organisation
Establish & maintain communications with partners and tech partners
Manage an experimentation roadmap to create & develop learnings
Stay abreast of trends across social and programmatic, providing insight to creative, brand & the wider business about innovative ways to challenge the status quo
Ideal background…
Essential
2-3+ years industry experience with hands-on implementation of social and programmatic campaigns
Experience in building and executing performance marketing programs that deliver company growth
Product feed management with a growing SKU range
Hands on experience with FBM and the Google stack including DV360 + Analytics
Excellent written and communication skills
The ability to work to a brief & tight deadlines
Highly desired
Product feed management with a growing SKU range
Hands on experience with Salesforce Marketing Cloud
A working knowledge of analytics and multi-touch attribution
Benefits
Treehouse Perks and Privileges…
Koala is only great when its employees are happy — and we're one happy mob!
Flexible working - The freedom and autonomy to do your best work the way that works for you.
Take a break - Generous time off and parental leave to help keep your work life balance, balanced.
Fully stocked kitchen - With an emphasis on healthy, local and organic produce.
Pet-friendly - The Koala Treehouses are as pet-friendly as they get!
Surprise & delight - The two-word combo at the core of everything we do. All Koalas can expect to enjoy free Koala products with 'mates rates' for your friends and fam.
Support & wellbeing - Our employee experience respects and embraces all families, formed, found and evolving. You'll have access to our Employee Assistance Program, which includes unlimited sessions for financial, work, relationship, family or wellbeing support.
Accelerate your career - We've partnered with RMIT where all of our Koala's receive a discount, unlimited access to LinkedIn Learning and Koala facilitated resources.
Community & connection - We believe that simply doing 'no harm' isn't good enough So, how are we doing our part? BCorp Certified, WWF Partnership, volunteer days, a member of SoftLanding and so much more.
All in all, the Koala Kommunity is a great place to hang out and belong to!
Koalities we look for…
At Koala, we do things a little differently and we don't shy away from the fact that we expect a lot from our employees! We want you to challenge expectations, always look to make a difference and give us something different from the norm. We want people that bring great energy, that have a long-game focus and are always curious to find new angles and approaches to the way we work. We're a team full of entrepreneurial spirit and have a relentless focus on 'what's next' but while always reviewing 'what's been done' and learning, growing and adapting. We're bloody confident, but NEVER arrogant and we adapt to change like Steve Smith under a short ball. Honesty and selflessness drive everything we do, as well as a total focus on exceeding our customers' expectations. So if you feel like this could be you... well what the bloody hell are you waiting for? Drop us a line, and let's see what you've got! ;)
There's no such thing as a 'perfect' candidate, Koala is a place where everyone has opportunity. So however you identify and whatever background you bring with you, please apply if this is a role that would make you excited to come into work every day. We're an equal opportunity employer, and recognize that a diverse workforce is crucial to our success as a business.