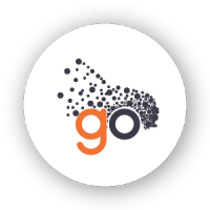 NodeJS Developer at Liftango
Information Technology and Services, Engineering, Full-time, Remote, Newcastle West, New South Wales, Australia


What you'll do

We believe people build better systems if they're doing what they enjoy. Day to day you'll be doing lots of programming, testing, building and deploying. For larger or more complex tasks, you'll be writing up design documents and be involved with planning their delivery. We actively review each other's work through RFC documents and Pull Requests.
Within the Australia Pacific team, we hold a daily standup to chat and discuss any work priorities, but this is flexible depending on where you are. We also hold regular catchups with the broader Liftango teams who are based across the globe, to ensure we see each others faces often, hear about the exciting things underway and keep in touch with where are headed as a company.
Who we're looking for
Passionate people with great communication and technical skills who are keen to grow themselves and their team.
If you love working with Typescript and NodeJS this role will be a great fit. However, we think programming skills are more than a single language or framework!
If you want to work on global challenges that have a positive impact on people and the environment, definitely apply.


Tech Stack
Different teams use different stacks, for this role it will primarily be:
NodeJS
Typescript
Express
NestJS
PostgreSQL
AWS
Docker
Terraform
Who we are
Liftango powers some of the world's most successful on-demand bus systems across
the world.
Come and join Liftango and be part of our mission to make sustainable and meaningful
connections through engaging platforms that optimize transport systems and combat
climate change.
We are helping:

Cities evolve into smart cities,
Transit agencies to create better public bus systems,
Private bus operators to digitize their services to become more efficient,
Corporations to create sustainable and scalable mobility solutions for their staff,
Property developers to design sites around future mobility solutions instead of
using space for parking.
Our team can be found around the world working closely with our partners to co-create
localised solutions suited to the region, city, town, or workplace. Our solutions help our
cities to eliminate CO2 emissions equivalent to planting 31 acres of forest every year,
which translates to about 31 football pitches or 83,370 trees.
Our Vision
Unlock all the good that comes from shared transport.
Our Mission

Make sustainable and meaningful connections through engaging platforms to optimize
transport systems and combat climate change.
Sound like a fit? Find out more about us here: www.liftango.com
Requirements
Experience with NodeJS
Experience developing with JavaScript/Type Script
Experience using system monitoring tools and automated testing frameworks
Experience developing microservices
Analytical mind with problem-solving aptitude
Ability to work independently
Tertiary qualifications and/or a high performer in similar roles
Benefits
Liftango is committed to a diverse and inclusive workplace. Liftango is an equal
opportunity employer, and does not discriminate on the basis of race, colour, religion,
national origin, gender, gender identity, sexual orientation, protected veteran status,
disability, age, or other legally protected status. If you need assistance and/or a
reasonable accommodation due to a disability during the application or recruiting
process, please let us know.

Remote working conditions - As the world continues to adjust to life with COVID, we've
evolved away from office-based working conditions and will continue to offer this
flexibility to our staff. This is an immediate start for the right candidate. The role is
100% remote and any necessary equipment will be shipped to you before your start
date.
#LI-Remote
More jobs at Liftango
---
Full-time
Newcastle West, New South Wales, Australia
remote
engineering
full-time
Information Technology and Services, Engineering, Full-time, Remote
Newcastle West, New South Wales, Australia
remote
engineering
full-time