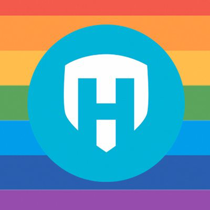 Senior People Operations Manager, Global Teams at Employment Hero
Information Technology and Services, Human Resources, Full-time, Remote, Sydney, New South Wales, Australia
Employment Hero is an Australian tech unicorn - valued at over $1 billion. Our world-class software is the easiest way for small to medium-sized businesses to manage HR, payroll, employee engagement, and benefits. We've grown 100% year on year since inception, and expanded globally in late 2020. We now service over 80,000 businesses and we will continue to grow rapidly in 2022 and beyond.
We believe in distributed employment and take a 'Remote First' approach with our team. Employment Hero can hire across the globe, assuming that candidates have eligible working rights and are in a suitable timezone. If you've got the skills for the role and the passion for our mission then we want to hear from you!
Global Teams (GT) powered by Employment Hero Talent Solutions is an Employer of Record (EoR) product as a service which administers and manages your remote employee's employment lifecycle. In other words, we make building great teams & scaling your business easy.
This is a unique opportunity, where you will drive, grow and lead one of the most important functions in GT; People Operations. You will be a leader who will drive our employee experience by building, creating and executing a service and product that delivers a meaningful, inspiring experience for GT's most important asset, People!
You will be a 'People Champion' promoting GT as a remote first service and product offering; advocating for remote working, the democratisation of talent, employment best practice, compliance, equality and wellbeing. This starts at home by fostering and nurturing a workplace where our people are valued, differences are celebrated, and growth is accelerated.
Employment Hero celebrates diverse perspectives and experiences, we invite people of all backgrounds and identities to apply for this position.

Responsibilities
Own, design, manage and enhance Global Teams People Operations function. This includes continuously re-evaluating, re-defining, documenting and 10 x existing People Operations processes and workflows.
Build and lead a team that owns Global Teams end-to-end People Operations. This includes leading and driving asynchronous working; designing a People Operations service management framework and success criteria for the team to meet and achieve
Develop a global location strategy and operational plan as our Global Team's service expands. This includes developing a strategic workforce plan that will enable Global Teams growth plans to be successful with the right resources and processes, at the right time and place and with the right capabilities.
Build, own and manage Global Teams employee experience globally. This will include owning and administering employee feedback and engagement and all related reporting.
Partner closely with the leadership team to define success metrics to guide Global Teams strategic decisions and priorities. This includes thought leadership.
Improving operational efficiencies & increasing productivity. Focus on building a culture of continuous improvement ensuring efficient and consistent employee experience and delivering operational excellence and simplification across our People Operations function.

Requirements
Extensive Global People Operations or HR Shared Services management experience which includes leading, growing and scaling a global team and operations.
Demonstrable experience designing, building and 10 x People Operations processes and automated workflows with a digital first approach.
A 'People's Champion' with demonstrable experience designing, building and 10 x an employee experience.
Extensive Technology industry experience ideally gained in a Product environment.
Expertise in one or more of the following will be held in high regard; Compensation & Benefits, Employment Law, Employee Relations, Talent, HR Compliance, HRIS and Organisation Development.
Startup & product mindset, can hustle, influence, negotiate and persuade to get the job done
Customer centric, dedicated to delivering quality outcomes and a seamless customer experience.
Is a Leader who is dedicated to cultivating, inspiring and motivating their team by empowering and enabling them to be successful
Thrives in a high growth and dynamic environment
Data and Insights driven; challenges the status quo, to innovate, and to 10x how we do things

Benefits
Self, health, wealth and happiness programs
Remote-first and flexible working arrangements
Our Sydney office is dog friendly and remains open for team meetings, collaboration days and those who need a day away from their home office (we are a COVID-safe workspace for those who choose to use it!)
A generous budget to spend on setting up your home office (if you need a desk, chair, screen? You name it!)
We set you up for success with the latest and greatest hardware, tools and tech
Continuing education / post-graduate assistance program
Virtual yoga classes
Weekly virtual happy-hour and social events to get to know your new colleagues
Quarterly & yearly team celebrations
Access to the EH Employee Benefits Program and Hero Rewards Shop, of course!
Employee Share Option Program: be an owner of Employment Hero!
Why join Employment Hero?
* Raised $181M achieving unicorn status February 2022
* LinkedIn Top 25 Startups 2021, ranked #2 in Australia
* The Australian Top 100 Innovators List 2021
* Raised $140M Series E round led by Insight Partners July 2021
* Raised $45M Series D round led by Seek 2021
* Deloitte Technology Fast 50 2020, ranked #42 in Australia
* LinkedIn Top 10 Startups 2020
* Raised $22M Series C Round led by Seek July 2019
* Raised $8 mill series B round led by Seek and OneVentures
* Deloitte Technology Fast 50 2019, ranked #20 in Australia
* GetApp Category Leader Q1 2019
* Deloitte Technology Fast 50 2018, ranked #12 in Australia
* HRD Gold Medalist - Human Capital Management Systems 2018
* HRD Gold Medalist - Rewards and Recognition Service Provider 2018
* HRD Rewards and Recognition Employer of Choice 2018
* LinkedIn Top 25 Startups 2018
* EY Entrepreneur of the Year National Finalist 2018
More jobs at Employment Hero
---