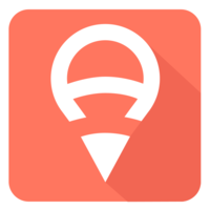 Experience Launchers - Melbourne/Sydney/Brisbane at AmazingCo
Full-Time, Experience Design, Australia
About AmazingCo

Creating moments of memorable fun through experiences you'll love. From milestone celebrations, unique catch ups or date nights at home, we're all about elevating the way you connect with the people, places & communities important to you.
From our founding team to the newest members, we've all personally seen the positive impact of time better spent with friends, family and colleagues. Today, we consciously and creatively focus our entire business on making this happen for others.
We do this by designing and delivering our own exclusive experiences which our customers discover through our purpose built platform. A platform that also not only enables but empowers our experience providers to ensure seamless experience delivery that delights. In our business, customer and provider experience is king.
We are the first global-scale experiences business taking a new approach to leisure time and how people spend their everyday lives. A high growth, venture capital backed, technology and data-focused consumer company based in Melbourne, Australia - and we're taking our vision to the world!
The Opportunity
We are looking for driven, resourceful people to jump in and make a difference in a growing team!
WHAT DOES AN EXPERIENCE LAUNCHER DO ?
The launch team takes new concepts crafted by our Design Team and launch them across the world.
We're multitaskers, seamlessly moving from research and planning work to immersing ourselves in the areas by discovering city secrets and negotiating with providers! We're refining concepts, working closely with other teams within AmazingCo, and are masters at crafting captivating content and building the experiences in our tech platform.
On any given day your core responsibilities will include -
BRINGING THE VISION TO LIFE - Taking ownership for bringing a concept or playbook to life in a new city
SHOWCASING THE AREA - Researching and planning to find the perfect locations and providers to bring the new experience to life in your city
CREATING MEMORABLE MOMENTS - Relentlessly looking for ways to squeeze WOW factor into the experience through memorable moments and unique surprises
ENHANCING EXPERIENCES THROUGH STORYTELLING - create engaging copy, interactive content and media to accompany our experiences
SETTING UP EPIC PARTNERSHIPS - Tracking down, building relationships and negotiating with amazing providers to secure exclusive experiences for our customers
OBSESSING ABOUT CUSTOMER FEEDBACK - Seek customer feedback and analyse it to ensure the experience is the best it can be
DOCUMENTING AND IMPROVING - Recording, refining and tweaking processes so that they can be scaled globally
Success metrics
Manage your time effectively so that you are able to build amazing experiences within set timeframes
Each experience you create or develop will need to -

Have all providers onboarded successfully onto our in-house booking platform
Ensure cost of delivery ratios are met in accordance with the expectations for different experiences
Consistently achieve NPS +90 scores

You'll also need to collect and manage feedback to help inform experience improvements
Required Experience
Experience in a customer facing sales or operational role
Experience managing client and/or supplier relationships
Demonstrate experience where attention to detail was required
Tertiary qualification
Hospitality, tourism or event industry experience preferred
Required Skills
Attention to detail
Problem solving capabilities
Ability to thrive in a fast paced environment
Organised and able to manage work priorities
Proactive and self motivated
Creative & resourceful
Excellent communication skills

Professional and creative writing
Pitching and negotiating with providers

Confident working across digital tools and platforms
Data driven

Confident working with data and using it to gain insights
Required Characteristics

Values alignment

Team player
Fun
Positive vibes / good energy

Love experiences !
Smart, switched on
Willingness to learn
Customer mindset - driven by thinking about how to provide an amazing customer experience
Motivated to do an outstanding job
Bonus Skills!
Design experience
Critical thinking
An interest in gourmet food and drink
Benefits
Attractive salary, based on experience
Work from home flexibility - our HQ is a thriving and energy rich Abbotsford converted warehouse (and dog friendly!) office space. Close to trains, trams, great coffee and more
A great workplace culture, with no red tape. If you have a great idea and want to try something, lets prioritise it and see if we can scale it against the KPI's
Big mission, real meaning: work in a business that seriously cares about culture and improving the experiences of our customers
Learning and development opportunities, with even more career opportunities as we continue to grow. Plus you'll work alongside experienced co-founders with existing success in building and growing startups in Australia
We are an experiences business and we test everything we create on ourselves! Enjoy frequent team wide experiences and staff discounts across our portfolio
Wind the week down with a beer, wine or non-alcoholic refreshment on Fridays. We bring a family attitude to work and all contribute to building our culture
A fun and friendly workplace environment, with monthly social events and get-togethers
Taking over the world... We're not kidding, we really do have seriously ambitious growth plans and are really excited to find the next brilliant mind to join us. You bring your energy and we'll pay it back in spades. Our people are everything.
Salary and employment status
$55k - $65k We are looking for people with at least 3-5 years work experience (negotiable pending experience)
Permanent, full time
Must have ongoing valid working rights in Australia
Location - Melbourne, Sydney, Brisbane
We are super excited about what we are building and can't wait to find the perfect next fit for our growing family. If you think you have what it takes, or even some of this applies to you, we'd love to hear from you!