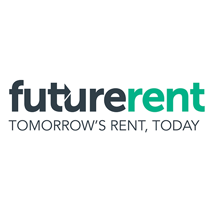 Information Technology and Services, Marketing, Full-time, Sydney, New South Wales, Australia
About us
Futurerent is a fast-growing fintech startup based in Sydney that gives property investors their rent in advance — the simplest and fastest way to access up to $100,000.
There is A$48bn p.a. in residential rent in Australia stuck in monthly rent cycles. We're helping the 2.2 million Australian property investors unlock their rent in advance, to finance renovations, property purchases and a range of other investments.
Futurerent is entering the scaleup stage of its journey to radically transform how property investors collect rent and access the money they need to grow their wealth. Until now, most property investors have refinanced their entire loan when they only need a small amount, which is slow, painful and expensive. The banks make borrowing $50,000 as painful as borrowing $500,000. Futurerent has created a new fit-for-purpose financing solution for property investors which unlocks the money they need, without borrowing more money from the bank.
There has been a lot of buzz about Futurerent in the AFR, Savings.com.au, Real Estate Business and Australian Property Investor Magazine.
Requirements
Who we are looking for The Team
We are seeking a Marketing Manager to join our growing team. You will work with our Head of Marketing to oversee D2C lifecycle marketing. You will own and optimise conversion, engagement, retention and referral opportunities at each point in the customer journey.
You have
Past experience owning projects which have had a significant impact on growth metrics.
Past experience working in a fast-growing startup or have tried your own entrepreneurial venture.
A passion for copywriting long and short-form content in an engaging TOV
A solid understanding of SEO, Google Ads, display ads, PPC, media campaigns, PR, Google Analytics, and email marketing
A deep knowledge of marketing automation platforms in order to generate traffic, convert visitors into qualified leads, and then nurture them using dynamic workflows into converted customers.
CRM experience is a plus (Hubspot experience is a double plus!)
The natural ability to problem-solve and "find other possible ways" of achieving goals.
The drive to constantly work on self-improvement and research to keep on top of the latest digital and growth marketing tactics and tools.
Strong communication skills and the ability to work cross-functionally
You will

Generate: Brainstorm, plan and execute growth tactics across multiple channels (ads, landing pages, sales collateral, email drip campaigns etc.) through a continual test-and-learn approach to improving conversions at every point in the funnel.
Convert: Set up a digital marketing machine that converts qualified leads, contributing to the 2022 revenue goals.
Optimise: Analyse and leverage customer data to deliver the right message at the right time with the help of best-in-class marketing automation tools.
What success looks like:
You will start by gaining a deep understanding of the existing marketing strategy and diving into our marketing and conversion analytics. You will become an expert on the holistic user journey, learning how different lead sources trigger different website experiences and how these different experiences result in different win rates. Paired with insights on the CPC and ROI for each lead source, you will form hypotheses for optimising spend allocations, enhancing the martech stack, and making copy and asset tweaks that can significantly impact conversion rates.
As you test and validate your hypotheses, you will be working with the Head of Marketing to supercharge all ongoing marketing activities (eDMs, media pitches, SMS comms, website comms, partner collateral, Hubspot ops etc.). You will begin to double down on successes while ruthlessly identifying failures and areas for improvement. You will be looking to find growth levers across each channel in order to reduce CAC, increase ROI, boost brand awareness, and maximise revenue.
The Team
You will be reporting to the Head of Marketing, Lawrence Nathan. Lawrence is an award-winning marketer with over 9 years of corporate and startup experience in NYC and Sydney. Lawrence has worked for Westfield, Alibaba, and most recently as Head of Marketing at proptech startup Obligo, a recent recipient of the award for most promising Israeli-founded startup in lending and financing. Lawrence is a T-shaped marketer, with deep expertise in growth strategies, lead acquisition, and converting leads into loyal clients.
We are a tight-knit team of specialists with deep experience in property, finance, marketing, communications and technology. We thrive on first principles and are always coming back to the 'why' to drive innovation and optimisation. We believe that by leveraging each other's core competencies and combining our unique insights and skills we are building a world-class business that will have a meaningful impact on the wealth creation possibilities for everyday Australian families.
You will find that your fellow Futurerent colleagues are superstar performers and team players with a growth mindset who love building an innovative business and value transparency, simplicity and relationships. As a key member of the leadership team, we want you to feel empowered and for Futurerent to be a meaningful part of your own wealth creation journey. We are open to relocating a candidate to Sydney.
Benefits
We are a tight-knit team with a culture of responsibility and accountability, we believe that Futurerent employees are able to build their own realms, and we are all about continuous learning. You will find that your fellow Futurerent colleagues have values based on humility, respect and are open to change. As a Futurerent employee, we want you to feel empowered. We are open to relocating a candidate to Sydney.

We believe that diversity is critical to our success. We will not discriminate on the basis of race, religion, national origin, gender identity or expression, sexual orientation, age, marital, veteran, or disability status.
More jobs at Future Rent
---
Information Technology and Services, Product Management, Full-time
Sydney, New South Wales, Australia
sydney
product
full-time
Information Technology and Services, Sales, Full-time
Sydney, New South Wales, Australia
sydney
sales
full-time
Financial Services, Marketing, Full-time
Sydney, New South Wales, Australia
sydney
marketing
finance
full-time