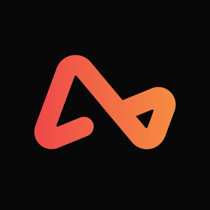 Senior Community Partnerships Manager at Airwallex
Channel Partnerships, SME & Growth, Full-Time, AU - Sydney
Airwallex is the leading financial technology platform for modern businesses growing beyond borders. With one of the world's most powerful payments and banking infrastructure, our technology empowers businesses of all sizes to accept payments, move money globally, and simplify their financial operations, all in one single platform. 

Established in 2015 in Melbourne, our purpose is to connect entrepreneurs, business builders, makers and creators with opportunities in every corner of the world. Today, Airwallex has a global footprint across Asia-Pacific, Europe, and North America.

Airwallex is on the lookout for a Senior Community Partnerships Manager who will build and shape our community presence across relevant communities within our core verticals, including startup/VC networks, financial services and ecommerce industries. You're passionate about not only establishing community partnerships, but bringing them to live and nurturing them for mutual benefit. The strategies and playbooks you develop will be critical for informing our approach in other markets, enabling you to have an impact across the organisation. You'll work closely with your partnership colleagues as well as marketing, sales and strategy. This role reports directly into our Director for Channel Partnerships ANZ. 

Responsibilities:
Strategic Planning: You'll deeply understand our core verticals to identify trends, opportunities and potential organisations with whom you can develop and execute a community partnership strategy and roadmap
Partnership Development: You'll establish relationships with key stakeholders (often founders and C-suite) across the startup/VC, ecommerce and financial services spaces, bringing a strategic lens as to which partnerships to pursue and why. You'll develop and implement innovative engagement strategies to bring unique opportunities to community partners.
Networking and Community Building: You'll grow Airwallex's awareness and affinity with like-minded community members by participating in, speaking at and hosting community events and initiatives to facilitate meaningful discussion and networking
Continual improvement: You'll constantly be on the lookout for ways to identify and optimise impactful levers to drive continuous improvement
Cross-functional Collaboration: Working across the business with sales and marketing teams, you'll bring larger community efforts to life
Metrics & Reporting: Along with your direct manager, you'll establish the most effective measures of success for community partnerships
What you will bring:
Proven track record in building and growing professional communities with an overall goal of increasing brand awareness and affinity
A results-oriented mindset, holding yourself accountable for doing what you say you are going to do
A passion for developing and nurturing relationships that benefit both parties
Experience in a fast-moving startup culture where not everything is defined
Entrepreneurial mindset and a willingness to get your hands dirty - often you'll be starting these partnerships from scratch
Confident communication skills for reporting to stakeholders at different levels, ability to influence people across the organisation
Established contacts in the mentioned verticals a plus, but not a requirement
Life at Airwallex:
💸We commit to industry-leading salaries and rewards  
💲We share our business success through every employee receiving equity
💻 Two epic working spaces in the heart of Melbourne and Sydney
🥗On-site snacks, think fully stocked fridges, beers, ice-creams
💳 Your own Airwallex Virtual Card, with $1000 per year to spend on physical, lifestyle, health, or charitable donations
🧘Access to our mental wellness platform to provide personalised, private support, including coaching and EAP sessions
🎂 Enjoy a paid day off on your birthday to celebrate YOU
👪Generous parental leave, baby bonding leave, and pregnancy loss leaves
💵Paid community and volunteer leave 
💸Generous Employee Referral Program rewards for referring top talent

Airwallex is proud to be an equal opportunity employer. We value diversity and anyone seeking employment at Airwallex is considered based on merit, qualifications, competence and talent. We don't regard colour, religion, race, national origin, sexual orientation, ancestry, citizenship, sex, marital or family status, disability, gender, or any other legally protected status. If you have a disability or special need that requires accommodation, please let us know.