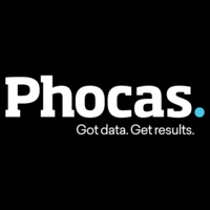 Senior Full Stack Developer at Phocas
Computer Software, Information Technology, Full-time, Christchurch, Canterbury, New Zealand
Over the past 20 years Phocas has grown from a UK-based startup to a global organisation with nearly 300 employees around the world, headquarters in Sydney, and - most importantly - our Christchurch-based Product & Development team, established in 2019. We recently moved to spacious new centrally-located offices to accommodate our rapidly growing team.
Our values? Fun, fulfilling, forever - and we mean that. People love working at Phocas because of our amazing culture. We have some of the happiest employees around! Phocas ranks #1 in G2 Crowd, rates highly on Glassdoor, and appears in Deloitte's Fast 50. In 2019 Phocas won the Culture Transformation Award from Human Synergistics in recognition of our constructive and positive culture.
Phocas helps people feel good about data by doing the hard work for them, using the latest cloud technologies: serverless compute, lambdas, and in-memory data grids to produce high-performing scalable and reliable data pipelines. Our web applications are so data hungry that we push JavaScript to its limits. We pick the best tools for the job: .NET or Java, AWS or GCP, Redux or MobX, Apache Beam or Hazelcast Jet.

We like to push the boundaries and consequently we've got a pretty unique opportunity for a senior full stack developer with experience in both React/Typescript and back-end technologies/architecture to help create the next generation of great financial planning and analysis products for the Phocas suite.
This is a unique opportunity to not only work with and solve challenging client side technical limitations, but to ultimately create powerful tools that are simple, quick and intuitive for anyone with a financial or analytical background to use. You'll work with existing teams to guide development direction via technical solutions, best practice, and learned lessons - as well as help coach and contribute to the agile practices of the team.
While predominantly developing client-side based solutions, experience with Java/C# is strongly recommended, as is experience on creating web based enterprise products that work reliably at scale.
If this is you, come add to the fun of the Phocas team.
Requirements
We're looking for someone with:
A history of developing software products in modern web and UI orientated languages and frameworks
Extensive experience with Java or C# and front end technologies: React, TypeScript
Enthusiasm and passion
An empathetic approach to communication
A sense of fun and a genuine desire to work as part of a diverse, collaborative team
Design experience is also beneficial as you'll also be working alongside the design team during the discovery and creation process.
If this is you, come add to the fun of the Phocas team!
Sadly due to current global pandemic travel restrictions, we can only consider those with established working rights for New Zealand or Australia
Benefits
Competitive salary and stock options plan
Benefits include life, income protection insurance and subsidised health cover
Fantastic opportunities for growth and development
Work with some of the best tech talent in Christchurch
Central location with free parking and easy motorway access
Fruit, hot & cold drinks, snacks and drinks on Friday
We pride ourselves on our positive, collaborative culture and encourage our team to come into the office - and we love being here! - but we also like to be flexible around hours and working from home.
We are a 2020 Circle Back Initiative Employer – we commit to respond to every applicant
To all recruitment agencies: Phocas does not accept agency resumes. Please do not forward resumes to our jobs alias, Phocas employees or any other company location. Phocas will not be responsible for any fees related to unsolicited resumes.
Phocas is an Equal Employment Opportunity Employer. All qualified applicants will receive consideration for employment without regard to race, colour, religion, sex, national origin, sexual orientation, gender identity, disability and protected veterans status or any other characteristic protected by law.