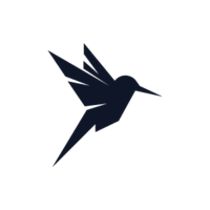 Customer Partnerships Lead at Atticus
Computer Software, Customer Service, Full-time, Remote, Melbourne, Victoria, Australia
Are you looking to help enthusiastic users make the most of a product they already love? Want a chance to make a big impact as the first customer partnerships lead in a fast-growing SaaS startup? Join Atticus as we build great verification tools to solve real pain for our customers, helping them bring more truth to the world of business.
About You
We're looking for people with a willingness to learn, great people skills, and a desire to help customers make the most of our product. We know people who meet this description will have very different resumes, so if you've got the following qualities then please get in touch:
Creative and flexible. We're a small team doing things nobody has done before, so you'll be excited about tackling unknown problems and pitching in to help even when you don't quite feel like you know exactly what you're doing.
Natural communicator. Communication is a first-class skill, particularly in a remote world, so we take this seriously. You're great at building relationships and getting things done with others, whether it's through Slack, Zoom, or in person.
Measure twice, cut once. We believe that long term, true velocity and agility comes from putting in enough planning that you can move fast without breaking things. "Slow is smooth, and smooth is fast."
Bias toward action. When in doubt, you give something a try and see if it works. Yes, doing the right thing is best, but doing the not-quite-right thing and learning from it is better than doing nothing at all.
Outcome-focused. You don't confuse a great slide deck for genuine user outcomes. You're able to separate the process from the result, and if you're blocked on the process you were expecting to take, you try other ways of getting there.
That said, if you've done any of the following, then definitely get in touch!
Two or more years of customer success, account management, or consultative sales experience. You've worked in a SaaS company or consultancy, focused on helping customers in their adoption of new technologies, or on upsells in a sales team.
High growth, low structure environment. You've worked in a startup or scale-up that's grown quickly, and built new processes as the need arose.
Industry knowledge in corporate law and/or corporate governance. You've got a background in law, investor relations, risk and compliance, company secretary, corporate affairs, or other regulatory experience.
Role
As an Atticus Customer Partnerships Lead, you'll be the primary point of contact for customers, help them maximise the value of the platform, and identify and realise opportunities for Atticus to add even more value within their business. We have a diverse customer base, including corporate law firms, major listed companies, crowdfunding platforms, REITs, and funds, so there's plenty to learn and a lot of variety. We help these customers with their most critical and fundamental business data—prospectuses, shareholder reports, ESG statements, and more.
This is a new role in a small team, created due to business growth, so you'll be helping to shape the role from the get-go. Nothing is really out of scope, and no two days will be exactly the same. That said, here are some things you might've done if you had been here this month:
Spoken to a customer to understand their upcoming ESG reporting requirements, worked with Salena and Han, our Product Consultants, to determine a new way of making that as easy as possible with existing Atticus features, and recorded a Loom video to demonstrate.
Worked with Tom, our Head of Growth, to plan a "roadshow" of our east coast clients to talk about trends and best practices in corporate governance and verification.
Reviewed our customers on non-subscription plans to identify who would benefit from moving onto a subscription, and helped devise and execute a subscription migration plan for each customer.
Reviewed a selection of customers' Atticus usage against their plan in preparation for upcoming contract renewal discussions.
Built a sample Atticus workspace to demonstrate verifying Modern Slavery reports in Atticus to a new user group within an existing customer.
Scoped, suggested, and implemented a better way of arranging our Pipedrive board to better support your work.
This role reports to the Head of Growth and has no direct reports. This is a remote friendly position and is open to anyone in Australia. This is an early role at a growing startup, and as such there is opportunity and expectation for you to grow along with us. We expect you to identify and solve problems as they arise, under mentorship from our founders and leadership team. We operate in a high-trust, high-autonomy culture, so you'll have plenty of scope to make the role your own. There is no set manual or playbook yet—we want you to help us make one.
About Atticus
Business
Atticus is a bootstrapped, profitable, Melbourne-based SaaS startup. We provide law firms and listed entities with verification software to fact-check vital documents—IPO prospectuses, ESG statements, annual reports, and more—before they're disclosed to market. By allowing our customers to focus on the real substance of verification, Atticus is making for a more trustworthy, accurate corporate world.
Although we keep a low profile, don't let that fool you. Atticus has been used to verify the terms of some of the biggest IPOs, demergers, and deals on both the ASX and LSE over the last 3 years. Our customers include 80% of the Australian legal market, 30% of the UK Top 30 law firms, and 35% of the ASX Top 50.
We're still growing exponentially, expanding internationally, and building new products. We're just getting started—and we need your help.
Culture
We value open-minded, open-hearted teams who reflect different experiences and perspectives. Most importantly, we enjoy doing great work together, and we're looking for candidates who value this too. Culture is more important to us than growth for growth's sake—rather than "hiring like crazy", we are thoughtfully growing a team that prioritises great work-life balance and takes pride in our craft.
Our team is split about 50/50 between being Melbourne-based and fully remote. Those of us in Melbourne work from our dog-friendly Collingwood office anywhere from 0-5 days a week. If you're fully remote, we'll fly you to Melbourne for a week or two when you start, and a few times a year ongoing, as works for you.
We care about output over hours. All of us make time every day to walk the dog, do the school run, or go for a swim—and we turn off Slack after hours. This flexibility is possible because we are a high-performing, high-trust team—high performance looks like working together competently and efficiently to produce great work, and having enough time and energy left over to enjoy the rest of life.
Benefits
We pride ourselves on being able to offer great packages for great people. Some of the more tangible benefits include:
Base salary of $100,000-$120,000 plus super, depending on your experience and skills.
Every offer includes equity on top of base salary. It's important to us that our people align with and share in the success of the business.
Generous benefits:

An extra week of paid annual leave (5 weeks total), plus a paid day off on your birthday.
16 weeks of paid parental leave for both primary and secondary carers.
$2000 home office budget on commencement to buy a good monitor, chair, or other equipment you need (in addition to a supplied new MacBook Air).
More jobs at Atticus
---
Computer Software, Engineering, Full-time, Remote
Melbourne, Victoria, Australia
melbourne
remote
engineering
full-time