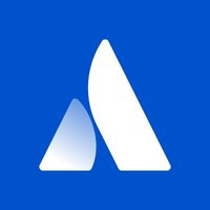 Principal Product Manager - Portfolio Planning & Tooling at Atlassian
Product Management, Full Time, Sydney, Australia
Working at Atlassian

Atlassian can hire people in any country where we have a legal entity. Assuming you have eligible working rights and a sufficient time zone overlap with your team, you can choose to work remotely or return to an office as they reopen (unless it's necessary for your role to be performed in the office). Interviews and onboarding are conducted virtually, a part of being a distributed-first company.

At Atlassian we believe in the power of teamwork. Our mission is to help unleash the potential in every team through open work. We want all Atlassian teams to be proud of how we build products and services. We partner with Atlassian practitioners to continually improve team effectiveness while embedding learning in teams day-to-day.

Join us. We are searching for a Principal Product Manager to join our Program Management team within our Operations org.

At Atlassian we have a wealth of choice of opportunities. Operational excellence is critical to our continued success. This will get increasingly harder as we add more Atlassians, in a global remote working context and a rapidly growing customer base. This role will be part of the team that is the engine to get the right things done, the backbone that connects planning and execution.

We treat our internal processes and tools as products in themselves. This role will help supercharge Atlassian's execution engine by partnering to evolve the cross company rhythm of goal setting, planning, investment decisions and team prioritisation. It will also be responsible for applying and building tooling for Leadership teams to connect with inflight work that enables us to achieve our goals. The impact and scope of this initiative is huge and cuts across all areas and people of Atlassian. We are looking for a high energy, agile thought leader and savvy product manager to thrive in this role.


As a Principal Product Manager you will;
Partner closely with engineering, product, customer experience, product management and operations stakeholders to develop a deep understanding of how Atlassian operates, both existing and future
Lead the vision, strategy and execution for our internal tools and platforms for optimizing delivery
Work cross-functionally with engineering, design, and project management teams to deliver on the roadmap
Help hire, mentor, inspire and deliver outcomes of a growing team of 5-10 across USA and Australia that are applying and building toolsets
Make a large impact on how work is done across Atlassian and impact thousand of Atlassian employees, and therefore millions of users and thousands of partners for decades to com
On your first day you will have;
Extensive product management experience (preferably in Saas or Platform environment)
Strong track record of growing high performing teams who can deliver on complex and highly dependent initiatives in a multi-year mission
The ability to distill abstract challenges into strategy and break that down into a cohesive plan that empowers teams to turn problems into user and Atlassian success
The ability to ruthlessly prioritize and the technical know-how to partner closely with engineering to execute on the roadmap you define
A proven track recording of driving transformational change and leading and iterating agile ways of working at scale
Understanding of the end to end organizational processes and tools and working with a large number of cross-functional groups to drive results
Masterful communication, networking and stakeholder management skills that enable you to tell a compelling story at the right level to inspire any audience and interact with both technical and non-technical stakeholders at all levels
The ability to work in a fast-paced environment, be flexible, and detail-oriented
Our perks & benefits

To support you at work and play, our perks and benefits include ample time off, an annual education budget, paid volunteer days, and so much more.

About Atlassian

The world's best teams work better together with Atlassian. From medicine and space travel, to disaster response and pizza deliveries, Atlassian software products help teams all over the planet. At Atlassian, we're motivated by a common goal: to unleash the potential of every team.

We believe that the unique contributions of all Atlassians create our success. To ensure that our products and culture continue to incorporate everyone's perspectives and experience, we never discriminate based on race, religion, national origin, gender identity or expression, sexual orientation, age, or marital, veteran, or disability status. All your information will be kept confidential according to EEO guidelines.

To learn more about our culture and hiring process, explore our Candidate Resource Hub.