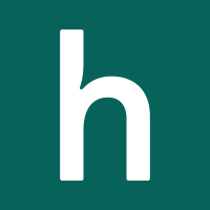 Senior Product Manager at Hometime
Full-Time, Product, Engineering, & Design, Remote, New South Wales
About Hometime:
Hometime is the largest and fastest growing short term rental management platform in the APAC region. We combine technology and a unique operating model to empower small operators to build successful hosting businesses.
We are industry leaders, recognised by Airbnb as an official partner, and we pride ourselves on empowering micro-entrepreneurs (our local STR partners) to succeed.
A core part of our service capability is the Hometime Platform - the Shopify for short term rental operators. Our commitment to building the best tools means we are searching for great humans to join our product and engineering team.
Position Overview:
We are looking for a Senior Product Manager with growth experience in a product-lead business. Someone who understands various acquisition funnels and has experience successfully executing against a product-lead growth strategy.
This role will own the relationship between the product and growth teams and will work to streamline exisiting B2B and B2C acquisition funnels and ensure we are building the right things to promote product-lead growth.
You will work with our outstanding team of around fifteen product managers, designers & engineers to execute your vision and will be supported by our exceptional CTO and executive team.
We will ensure you make a significant impact on the business by providing a collaborative environment as well as direct access to customers (our partners), internal SMEs and the leadership team. We will invest in your success.
Responsibilities:
Build the ultimate business tool for short term rental operators to save time, improve margins and improve the experience for homeowners and guests
Understand the customer lifecycle from discovery through to sign-up and ongoing engagement and champion product-lead growth principles throughout the business.
Lead growth related projects such as acquisition for local partners (B2B) and homeowners (B2C), direct bookings, internationalisation and evolution of the partner business tools
Identify key trends in the market, and further investigate/analyse opportunities for growth to present to key stakeholders
Foster a collaborative environment within the product team, and propagate this culture to other teams you work closely with

Preferred Qualifications & Characteristics:
3+ years experience as a product manager (or similar capacity)
Understanding of & experience implementing product growth techniques
Strong analytical mindset with the ability to use different data points and metrics to formulate an informed and accurate business case
Ability to analyse the customer journey, find and action bottlenecks and streamline the process from end to end
Great people skills and in general a nice human being. Expert in aligning people towards a common goal
Strong business acumen with the ability to identify and analyse opportunities
Industry experience in short term rentals, hotels, accommodation or real estate is an advantage
Perks:
We empower people to do their best work in the locations and setting that suits them - whether this is at home, in a co-working space or on a remote island 🏝
We believe a great business starts with great people and we leverage talent across the organisation to drive our strategy, solve complex scaling challenges and adapt to the market
Incredible learning opportunities in building and scaling a hypergrowth technology business
A great salary, access to the employee share scheme, generous leave and flexible working conditions