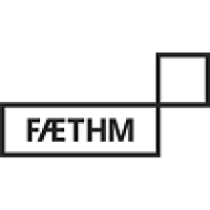 Customer Data Analyst at Faethm
Full-Time Employment, Customer Insights, APAC - Sydney, New South Wales
Faethm is scaling! We're looking for a Sydney-based Customer Data Analyst to join our team. We are at an exciting point in our trajectory where we've recently joined forces with Pearson Education.  Operating as a scale-up within a larger company, Faethm will continue to evolve over the coming year as we leverage the resources and offerings of our new parent company.
Faethm's objective is to keep every worker, everywhere, employable. Founded in 2017 in Sydney, Faethm is an augmented analytics platform that provides scenario-driven predictive analytics on the impact of external trends on the workforce. Our SaaS AI-driven capability is the world's data source for navigating external impacts like AI/ robotic technologies, the evolution of work, and COVID-19 on the workforce. Our capability helps clients evaluate the impact of these trends on any economy, industry, organisation, or job and suggests viable transition pathways for impacted employees into 'future proof' career pathways.
Faethm is building out its Customer Insights team to manage and support a growing pipeline of client activities across APAC. Core to your work at Faethm is an interest in process optimisation, system standardisation and creative analytics. We work with large workforce datasets, which are ingested into our AI engine to develop insights on the impact of external trends on a workforce or economy. This means that our Data Analysts are critical stakeholders in successful onboarding, kick-off, and value creation for our clients through analytical insights.
As such, Faethm is seeking candidates with two core skill sets:
People with a passion for

unique visualisation and data interpretation

and a

willingness to experiment/create new content

to generate value for our clients

Scrappy

'get stuff done'

individuals with a desire to improve systems, create standardised processes, and automate our own capabilities
We are looking for a delivery-focused and self-starting Data Analyst to join our team and grow with us. Initial responsibilities are detailed below, but we expect this role will evolve over time, and as such, flexibility, collaboration, a passion for your work, an unquenchable thirst for knowledge, and a sense of humour will be essential. 
What you'll be doing:
Reporting directly to the APAC Customer Insights Lead, you will be responsible for the collection and analysis of client data, improvements to process flows, and analysis of key workforce data insights.
Work closely with key internal stakeholders (Customer Insights – client delivery, Product team and Sales), to understand their priorities and shifting needs.

Utilise a client-driven mindset to ensure Faethm client accounts are set up in a logical, intuitive manner with clean workforce data to enable impactful insights.

 

Engage in continuous process improvements to the client onboarding process, with a focus on working with the Customer Insights team and clients to enable a seamless onboarding experience to the Faethm platform.

Periodically communicate with clients to discuss workforce data requirements, resolve errors, gaps, and limitations in submission files.

 

Collect and assimilate various workforce and emerging technology data.

Apply your analytical skill set to understand, interpret, manipulate, and visualise data (e.g. via Tableau, Excel, etc.)

Ensure client data requirements are delivered in conjunction with the Customer Insights team within timeframes agreed upon with clients. This includes flagging, mitigating, and resolving potential risks to delays in timelines.

Run data quality tests and fix errors to ensure that a client's workforce data passes checks prior to uploading to the Faethm platform for optimal insights.

Act as trusted advisors to both the Customer Insights team and customers for the end-to-end data collection, management, and upload requirements for the onboarding phase to the Faethm platform.
Required skills & experience
Experience in processing, cleaning, organising and manipulating data.

Experience Programming in scripting languages such as python

 (preferred)

or R.

Familiarity with

Tableau

or other BI data viz tools desired.

Development, enhancement and standardisation of process automation and process flow, including running and understanding scripts.

Strong MS Excel proficiency including pivot tables, filtering, formulas, etc.

 

Ability to effectively communicate complex topics via Tableau, Excel or PowerPoint.

Knowledge of AWS.

Prior consulting or direct client experience with tact and professionalism in communication.
Join our team in APAC with a rapid scale mandate and help us build our capability as we support clients across industry verticals!
Faethm is an equal opportunity employer. We find excellence in diversity and are committed to creating an inclusive environment for all employees.