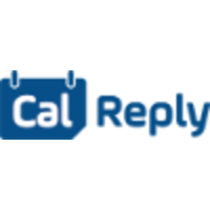 People Coordinator at CalReply
Information Technology and Services, Contract, Surry Hills, New South Wales, Australia
Who we are
With its headquarters in NYC, a major R&D hub in Sydney, and operating in 16 markets globally, Rokt is expanding rapidly. As the global leader in e-commerce technology, Rokt powers the Transaction Moment™ of best-in-class companies including Live Nation, Groupon, Staples, Lands' End, Fanatics, GoDaddy, Vistaprint, and HelloFresh. Our mission: To make e-commerce smarter, faster, and better.
With annual revenues of more than US$150M and a vibrant company culture, Rokt has been listed in 'Great Places to Work' in the US and in Australia. Our award-winning culture is guided by our four core values: Smart with Humility, Customer Obsessed, Conquer New Frontiers, and Enjoy the Ride. These values help us attract, engage, and develop the right talent around the globe and ensure we have the right conditions to do our best work.
About the role
Rokt is looking for a high-energy and hands-on People Coordinator to join our People team and support the broader business functions. The ideal candidate will contribute in both a hands-on and behind the scenes way to support in building a high performing team and a vibrant, inclusive culture. You will support and drive people initiatives for over 100 employees across our APAC offices in Sydney, New Zealand, Japan and Singapore. If you are super detail oriented, love supporting across a variety of streams and projects within the people space and enjoy a challenge - then this is the perfect opportunity for you!
Responsibilities
Onboarding/Offboarding - Owning and executing the onboarding/offboarding process for new starts/leavers across APAC, ensuring a world class experience for our new/exiting Rokt'stars
Immigration - liaising with our immigration partners and supporting our team with visa applications and ongoing immigration processes
Support - assist our People Partner and SVP through-out the employment life cycle from recruitment to exit, and always look for ways to improve the process where relevant. As well as supporting the team to achieve strategic people goals as we scale.
Compliance and data - be the go-to person in the people team for data analysis, compliance tracking and audit support. Maintaining clean, logical and confidential systems and data.
Maintain and administer Rokt's HR platforms and processes
Ensure effective documentation and maintenance of all HR related matters. Ensuring the administrative processes, procedures and documents are up to date and in line with current local employment law and legislation
Build and maintain strong relationships throughout the business with key stakeholders
Assist employees with ad hoc HR and people-related queries and enquiries including but not limited to entitlements/benefits, processes, policies and drafting of employment related letters.
Requirements
Requirements
Good knowledge of current Australian employment legislation and an ability to apply this knowledge to real life employee issues (Singapore & US experience is an added bonus).
Exceptional communication skills and an ambassador for the People team and the Rokt values.
High level of proficiency with Google Suite
Attention to detail is your superpower
Ability to work independently and be proactive in a high-performance culture.
High degree of adaptability, integrity, and flexibility to change.
Detail-oriented, you love learning new technology platforms and becoming a master in them quickly
Benefits
Work with the greatest talent in town. Our recruiting process is tough. We hold a high bar because we have a high performing, high-velocity culture - we only want the brightest and the best.
Join a community. We believe the best things happen when we come together to solve complex problems and make meaningful connections with each other through interest groups, sports clubs, and social events.
Accelerate your career. Develop through our global training events, 'Level Up' investment, online training courses, and our fantastic people leaders. Take your career to Rokt'speed - the average time between promotions is 12 months.
Take a break. When you work hard, we know you also need to rest. We offer generous time off and parental leave policies. We also offer a paid Rokt'star Sabbatical for employees who have been with us 3 years or more.
Stay happy and healthy. Enjoy catered lunch 3 times a week and healthy snacks in the office. Plus join the gym on us! In the US, access generous retirement plans like a 4% dollar-for-dollar 401K matching plan and get fully funded premium health insurance for your whole family.
Become a shareholder. All Rokt'stars have stock options. If we succeed, everyone enjoys the upside.
See the world! Along with our global all-staff events in amazing locations (Phuket, Thailand in January 2020), we also offer generous relocation packages for those interested in moving to another Rokt office. We have cool offices in great cities - Tokyo, New York, Singapore, Boston, Sydney.
We believe in equality. Rokt is an Equal Opportunity Employer and recognizes that a diverse workforce is crucial to our success as a business. We would love you to apply for one of our open roles - irrespective of socio-economic status or background, age, gender identity, race, religion, sexual orientation, color, pregnancy, carer/family responsibilities, national and social origin, political opinion, marital, veteran, or disability status.
#LI-HYBRID