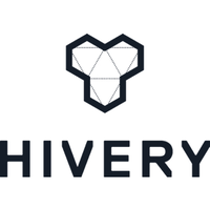 Senior Software Engineer - Data Team at HIVERY
Full-Time, Data Team, Sydney, Australia, New South Wales
Who We Are
HIVERY is a multi-award winner pioneer of hyper-local retailing, combining artificial intelligence (AI), operations research, and human-centred design to help consumer packaged goods (CPG) manufacturers and retailers generate a return on physical space investments. HIVERY is transforming category management and retail trade promotion with innovative algorithms sourced from Australia's national science agency - CSIRO's Data61. HIVERY is venture-backed and headquartered in Sydney, Australia, with offices in USA and Japan.
Who We're Looking For
Being a Senior Software Engineer in the Data Team with HIVERY means being part of an exciting AI scale-up journey and working alongside other Engineers, Data Scientists and Machine Learning Engineers to create best-in-class tech. With the skills and confidence to deliver data that will support cutting edge reinforcement learning models, you will work closely with our talented developers to develop, construct, test and maintain architectures. If you you love technology, have a keen interest in data science and machine learning, bring creative approaches to solving complex problems, and believe like we do that 'Data has a Better Idea.' this is the perfect role for you. 
To Be Successful You Will Need
Object-oriented programming in Python, Spark/PySpark

Experience with Azure/AWS cloud services

Sound knowledge of data warehouses, data pipeline and workflow management tools

Experience with relational SQL and NoSQL databases



The Soft Skills We Love
An analytical thought-process executed through a

gile practices

Excellent written communication and documentation skills that enable you to engage with all levels of technical and non-technical stakeholders

Team player with what we call the 'H' Factor

Our Tech Stack
Python

Azure/AWS

SQL

Databricks

PySpark/Spark

A day in the life of a Senior Engineer  at HIVERY
Object-oriented/object functional programming in Python- Write reusable, testable, and efficient code

Performance tuning, improvement, balancing, usability, automation using data warehouse, data pipeline and workflow management tools

Develop robust ELT/ETL programs that result in highly integrated data structures with a focus on data quality

Work collaboratively with high performance teams to understand end user requirements to provide technical solutions for the implementation of new features and critical client deliverables 




Contribute to the development of the product's engineering strategy

Drive the technical architecture of the product while ensuring the technical feasibility of existing and future product designs




Share your knowledge through collaboration and mentoring team members
Why Come and Work with HIVERY?
We're hoping you're already intrigued and inspired enough to get in touch. But in the spirit of sweetening the deal further, we also offer a great range of benefits;  
Big beautiful office in Surry Hills 

Blend of remote working  and in office collaboration days 

Birthday leave

Chill Pill Days

Fully stocked bar fridge and ping pong table 

Breakfast and snack bar

Monthly fitness benefits

Health and wellbeing program 

Quarterly team events and celebrations 
If HIVERY sounds like the perfect next move for you on your career journey, please upload your CV and cover letter as we'd love to meet! 
Come play! 
More jobs at HIVERY
---
Full-Time, Product and Design
Sydney, Australia, New South Wales
sydney
design
product
full-time
Full-Time, People and Culture
Sydney, Australia, New South Wales
sydney
full-time
Full-Time, Engineering
Sydney, Australia, New South Wales
sydney
engineering
full-time