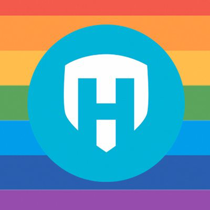 Information Technology and Services, Engineering, Full-time, Australia
Test Automation Engineer at Employment Hero
Show more options
At Employment Hero - a fast growing company based in Australia, we are building an all-in-one platform to make employment easier and more rewarding for everyone including HR, Payroll, Payments & Benefits, etc. We use cutting-edge technologies available at the time such as Ruby, React, Kafka, Kubernetes. We are looking for engineers to join our engineering team to help us move forward.

Develop automation strategy and framework across our web application and APIs
Mentor other members of the Engineering team in best-practice test practices
Create automated test scripts reflecting user interaction incorporated into CI/CD and system uptime reporting
Ownership of test coverage and reporting and driving improvements to these metric

Employment Hero celebrates diverse perspectives and experiences, we invite people of all backgrounds and identities to apply for this position.

Essential:

5+ years developing test strategies and test automation
5+ years of programming experience with proficiency in at least one of the following languages: C/C++/C#, Java, JavaScript Python, Ruby
Experience working with low-level messaging, queues, and data streaming
Testing experience with REST-based design and Microservices
Extensive testing experience with a Front-end framework (preferably React) with an automation tool (eg. Selenium or similar)
Excellent written and verbal communication skills
Advocate for Software Testing best practices within a CI/CD environment
Experience building performance metrics and performance test processes
Critical thinker with strong analytical and problem-solving skills
Bachelor's degree in Computer Science, Software Engineering or equivalent

Bonus:
Masters or higher qualifications in Computer Science, Software Engineering or equivalent

Benefits
20 annual leave days
1 Leisure Rules day
Top private healthcare package (Included your spouses and children)
Work From Home Allowance
USD 500/ annual/ person for books/ tech conferences/courses
USD 500/ annual/ person for English learning
Parking fee funded by company
Lunch allowance for every working day
Australian Trip for who are eligible
Very attractive Referral Bonus

Why join Employment Hero?
LinkedIn Top 25 Startups 2021, ranked #2 in Australia
The Australian Top 100 Innovators List 2021
Raised $140M Series E round led by Insight Partners July 2021
Raised $45M Series D round led by Seek 2021
Deloitte Technology Fast 50 2020, ranked #42 in Australia
LinkedIn Top 10 Startups 2020
Raised $22M Series C Round led by Seek July 2019
Raised $8 mill series B round led by Seek and OneVentures
Deloitte Technology Fast 50 2019, ranked #20 in Australia
GetApp Category Leader Q1 2019
Deloitte Technology Fast 50 2018, ranked #12 in Australia
HRD Gold Medalist - Human Capital Management Systems 2018
HRD Gold Medalist - Rewards and Recognition Service Provider 2018
HRD Rewards and Recognition Employer of Choice 2018
LinkedIn Top 25 Startups 2018
EY Entrepreneur of the Year National Finalist 2018
Dynamic Business Top 10 Entrepreneurs, our CEO Ben Thompson ranked #2
BRW Most Innovative Companies 2015
Anthill Smart 100 List 2015
Startup Daily Top 50 Emerging Leaders 2015
HRD Employer of Choice Award 2015
Aon Hewitt Best Employers 2013
More jobs at Employment Hero
---