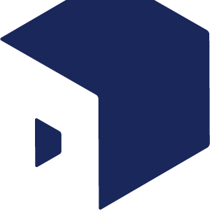 Project Manager at GOTERRA
Environmental Services, Product Management, Full-time, Canberra, Australian Capital Territory, Australia
Goterra is a Canberra based ag-tech startup company that designs and builds modular infrastructure to process food waste using insects. With support from high profile impact investors we are growing our business to deliver our innovative waste systems to markets on a global scale.
We're looking for an energetic and organised Project Manager to join our Operations team. This is a diverse and exciting role suitable for an early career project manager looking for an opportunity to contribute and grow their project management skills from within a dynamic start up environment.
If you have a curious and collaborative nature and want to be part of a team that will deliver a meaningful impact on the world this could be the opportunity for you.
As Goterra's Project Manager, you will be responsible for overseeing the establishment of new Goterra plant and infrastructure for waste management and insect production at sites in Sydney metro, regional NSW, and other locations.
This is predominantly an office-based role, however you will be required to visit site locations in Canberra, Sydney metro, regional NSW and/or other locations to oversee projects.
This role can be remote, hybrid, or face to face at our headquarters in Canberra.
Requirements
You will have:
3 - 5 years project management experience in an industrial, commercial construction or civil engineering environment
Excellent understanding of safety, quality and environmental policies, procedures, regulations and legislation
Excellent verbal and written communication skills
Excellent organisational and time management skills
Ability to use digital project management tools for documentation and record keeping
Experience in procurement and contract management
A relevant qualification in Project Management, Civil Engineering, Construction Management or equivalent
Knowledge of agile project management methodology (preferred but not essential)
Unrestricted right to work in Australia
Benefits
As a member of the Goterra team, you'll love:
A competitive salary package commensurate with skill level and experience
The opportunity to work in a dynamic and fast moving startup environment
Working with people who believe in what they're doing and are aligned in mission and purpose
Being part of a diverse and multidisciplinary team doing exciting and ground breaking work
The chance to make a real impact, stopping one of the leading causes of climate change, every day. Literally, we're doing it right now, as you read this
Goterra is committed to building a diverse team in a culture of inclusion and belonging. Women, veterans and people from diverse backgrounds are strongly encouraged to apply.


This position closes on Friday 10 June 2022 or earlier if we receive a high volume of suitable applications